We Are Rowan!
What is my child going to learn about this term?
We have sent home a copy of the learning we have planned for your child this term. On this sheet you should find an explanation of what will be covered for each area of the national curriculum. You will also find aspects we describe as 'memorable experiences'. These are the elements that will bring the learning to life for the children. You will also see an 'end product' section. Here we describe what the children are working towards; this could be a display, performance or a piece of writing. We believe this helps to give the children a focus or reason for learning the information. You will also find references made to 'drip and block'. Drip refers to things that happen all the time, such as spellings, for example. Block refers to things that do not fall naturally into the theme and as such are taught as discreet, unrelated units.
We hope that this information, coupled with the class newsletters and the planners will give you a deeper understanding of the year your child is going to have in school. It might also give you some ideas for how you can best support them.
To see our current learning, scroll to the bottom of our class page!
Our Fair Trade Movie!
We all contributed to a whole school movie, which was shown at a special movie night screening on Monday 20th March, showcasing our Fair Trade Fortnight learning.
We hope you enjoy watching our chapter from the movie!
Science learning
This week we have been learning about the bones in the human skeleton. Here are some photos from our pre-learning assessment where the children had to show me what they already knew by making a replica of the human skeleton using dog biscuits of various sizes shaped like bones!
Swimmer of the Week
w/c 13.3.17 goes to Oscar!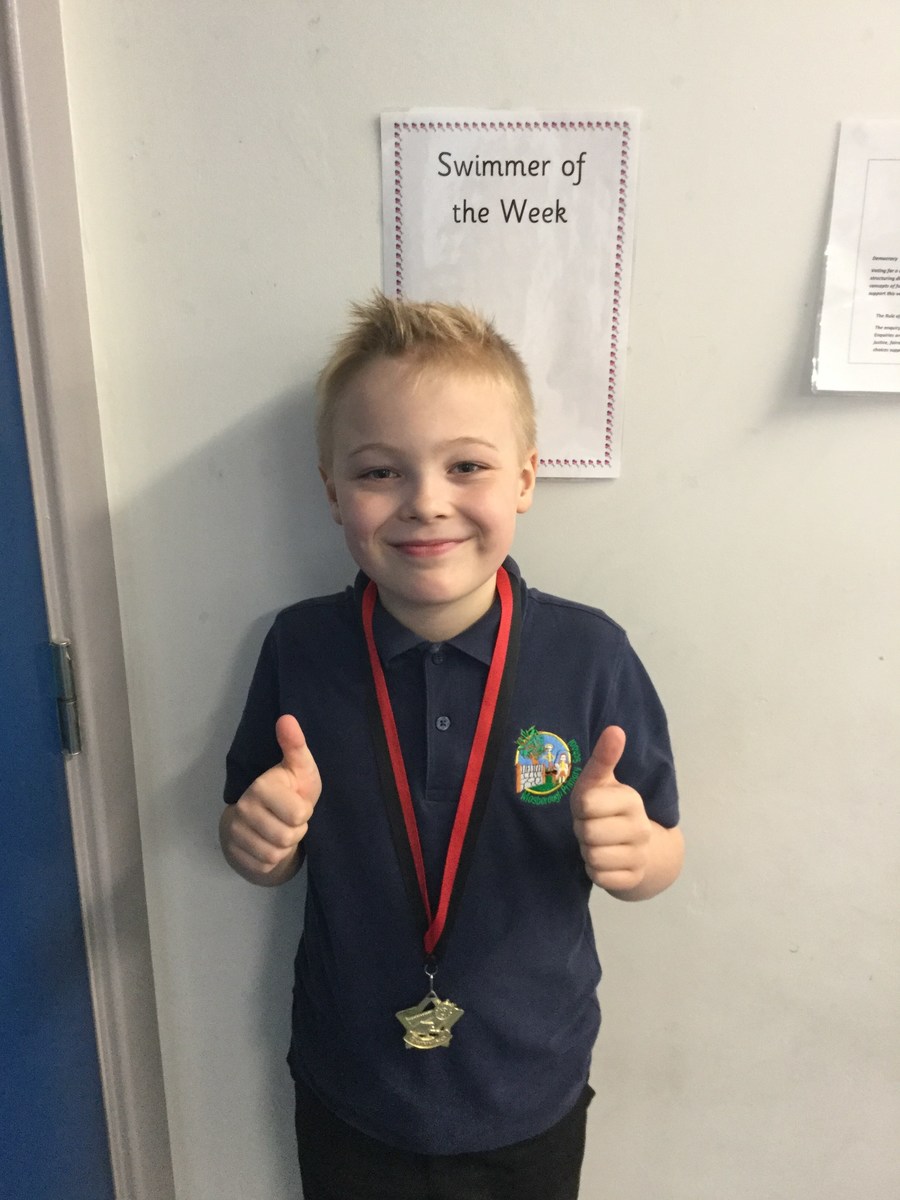 Swimmer of the Week
w/c 6.3.17 goes to Ava!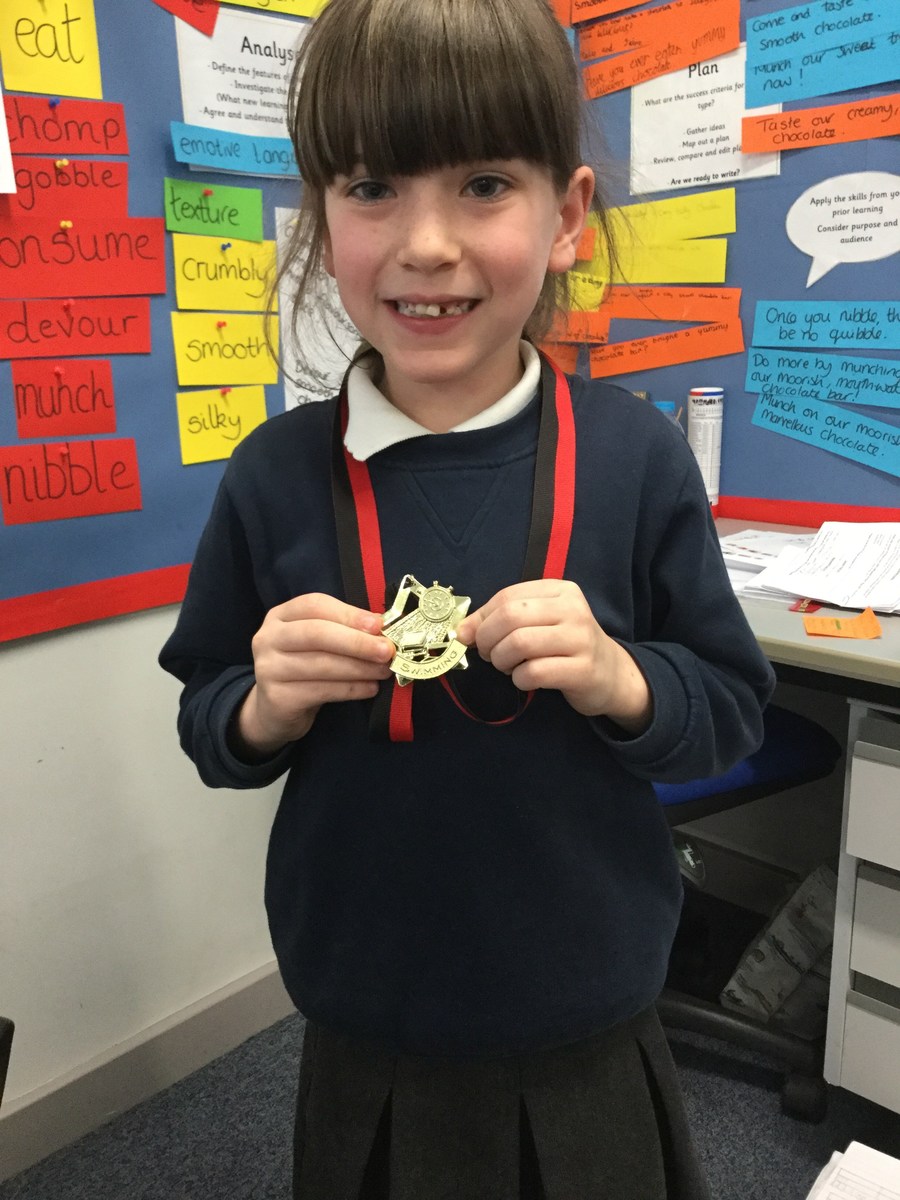 A snapshot of some of our learning from Term 3 - The Groovy Greeks
In DT we had a day investigating levers before applying those levers to our shadow puppets for our shadow puppet show about Pandora's Box - a Greek myth we have studied this half term.
Greek Vases
Here we are practising our clay skills.
Home Learning Project - Create Your Own Mythical Creature!
Fairtrade Christmas Pomander Workshop
On Wednesday, we invited parents and carers of children in Year 3 Rowan in to class to help the children make festive pomanders.
This was the 'End Product' for our Fairtrade driver this half-term. The children used Fairtrade oranges and cloves to make their festive pomanders - with a little help from the adults when those pesky little cloves hurt our thumbs!
This week we have started our topic on 'fairtrade'. We traded sweets with different groups in an effort to understand 'worth' and developed our negotiating skills. Sorry in advance for that! :-)
We also developed our map skills learning about 'developing' countries, climate and where the equator is. The children worked with a partner to find countries which produce fairtrade products such as tea, coffee, honey and pineapples.
In addition to these activities, you can also see from the photos below that the children took part in chocolate tasting; they had to decide which chocolate was fairtrade, branded and cheap.
Fossils
To round off our Science topic on Rocks and soils, we learnt this week how fossils are formed. Here are some pictures of us making our very own fossils. Big thanks to Miss O'Neil for supplying the dinosaurs and Mrs Booth for assisting with the casting!
Soil Experiment
On Wednesday 12th October, we collected soil samples from around the school grounds and added water before shaking it vigorously. We did this to see what soil is made of. Here are some pictures of our experiment.
Stone Age Jewellery
On Wednesday 12th October, parents, grandparents and carers joined us to make some Stone Age jewellery which will be on sale at the Farmers' Market next Thursday. A BIG thank you to all who came!
Home Learning
Thank you to those of you who sent in pictures of your foraging adventures at home. Your pictures made Mrs Lack feel very hungry: especially the apple and blackberry crumble!
Here are a selection of photos from what was sent in. Zach and Ethan even brought in some of their finds to show us!
Stone Age Immersion Day 04.10.16
HUNTER GATHERERS AND BOTANISTS
On Friday we took our learning outside while we considered where Neolithic man got his food from. We did some really good thinking and established that if we wanted to eat, we would have to gather food such as nuts, berries and seeds or, we would have to hunt it! While we were outside, we turned into botanists as we tried to find edible plants which were on our list.
On Wednesday 21st September, we took our learning outside, once again, in an attempt to better understand the cave paintings made by the Stone Age people. Lots of learning took place and Mrs Lack was really impressed with the children's thinking and reasoning. At the end of the session, the children were able to; distinguish between modern art and Stone Age cave paintings, why paintings have been found inside caves, what the paintings tell us about life in the Stone Age - in particular the importance of string and what and how they used to paint. The children were then tasked with creating their own piece of 'Stone Age Art' using only what they could find around the playground. Below are some examples of the end result! Georgia was so inspired she had a go at creating some 'Stone Age Art' at home and brought it in to show us.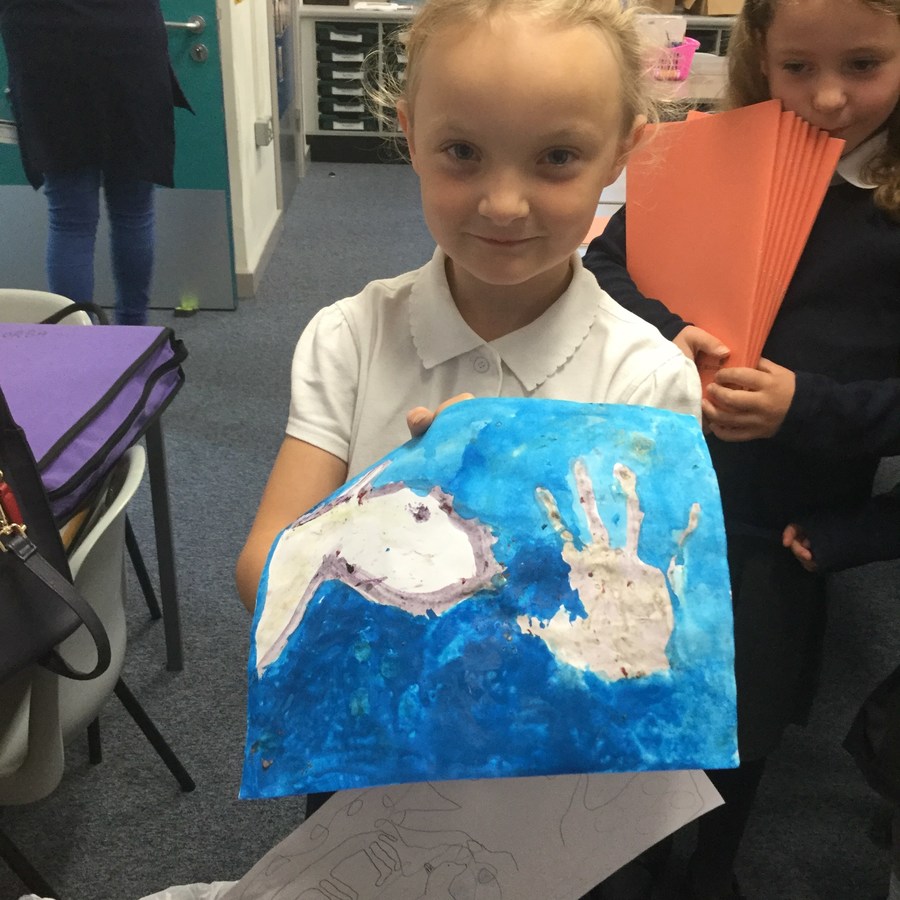 On Thursday 15th September, we buried some items to see how they would change over time and to understand what types of artefacts archaeologists are able to dig up. Pictures coming soon!
On Wednesday 14th September, we became archaeologists for the afternoon, digging up artefacts from the Stone Age!