We Are Fir!
What is my child going to learn about this term?
We have sent home a copy of the learning we have planned for your child this term. On this sheet you should find an explanation of what will be covered for each area of the national curriculum. You will also find aspects we describe as 'memorable experiences'. These are the elements that will bring the learning to life for the children. You will also see an 'end product' section. Here we describe what the children are working towards; this could be a display, performance or a piece of writing. We believe this helps to give the children a focus or reason for learning the information. You will also find references made to 'drip and block'. Drip refers to things that happen all the time, such as spellings, for example. Block refers to things that do not fall naturally into the theme and as such are taught as discreet, unrelated units.
We hope that this information, coupled with the class newsletters and the planners will give you a deeper understanding of the year your child is going to have in school. It might also give you some ideas for how you can best support them.
To see our current learning, scroll to the bottom of our class page!
We love music!
This week in music we have been working on singing using the correct pitch and clapping the four main note lengths. These are the whole, half, quarter and eighth notes. Here a photo of us clapping the notes.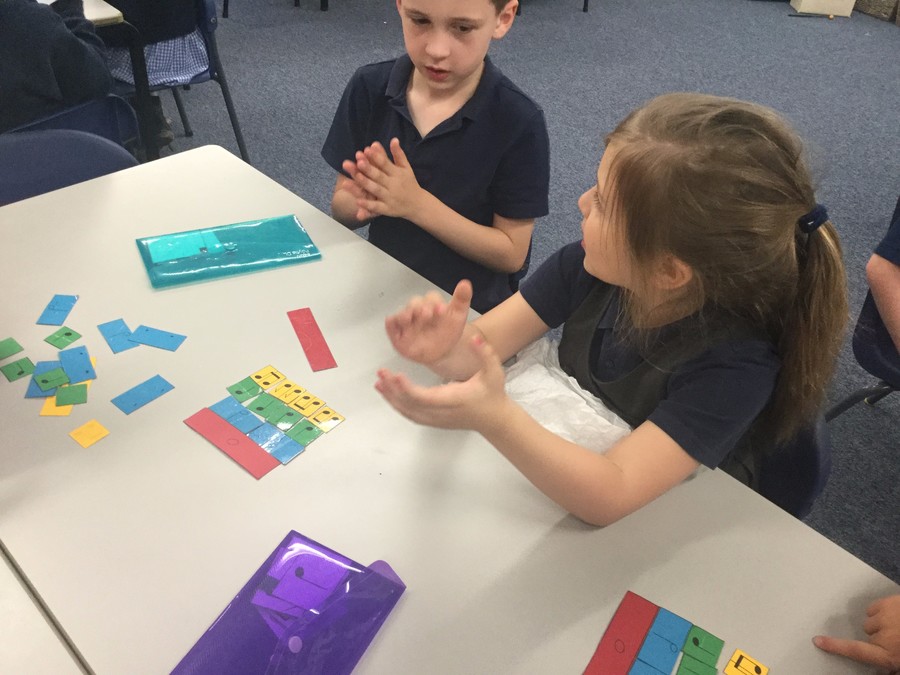 Conisbrough Castle
Our new topic is based on 'Castles and Monarchs' so on the first day on term we took a trip to Conisbrough castle to find out about the castle and who has lived there. We found out that the castle is 850 years old, Lord Hamlin and Lady Isabelle had the castle built and we found out how it was to live there. We helped Becky, the leader, to plan a party at the castle, as the King Henry II was paying a visit. We needed all the correct workers to help arrange the grand party!
We took a look around the castle to find out the structure and what it was like to live there, they even used to go to the toilet above a huge whole that went straight out of the castle.
Our 'Lost on the farm' story sacks
We have spent the last half term writing and illustrating our very own stories. We have used beautiful handwriting and lots of adjectives to make our stories extra special. This week we, sew our own story sack to put our stories and our characters in. We wanted to share the fantastic work we did so we took them to the year 4 classroom to read and explain what we have been up to in year 1.
Smile Week
We have been lucky to welcome some visitors to our classroom last week to tell us about the importance of looking after our teeth! We did lots of fun activities and took some funny photos. . .
St.Marks Church
The children took a trip to our local church to learn about the Christian symbols. They found out information about the cross, doves, bread and wine and candles.
Our Fair Trade Movie!
We all contributed to a whole school movie, which was shown at a special movie night screening on Monday 20th March, showcasing our Fair Trade Fortnight learning.
We hope you enjoy watching our chapter from the movie!
Cannon Hall Farm
For our topic this half term we are looking at animals. In particular, we are focusing on farm animals and the jobs they do. We took a trip to Cannon Hall Farm to see the different animals.
Our day consisted of:
Looking around the Meerkats, sheep and chickens

Watching a sheep race (Miss Ball lost!)

Having a guided tour to find out information about pigs, goats, horses and cows

Stroking rabbits and guinea pigs

Having our lunch (Most children could not wait for this part!)

Watching the cows being milked

Trying the wake all the teenage

pigs up!
Have a look at our photos from the day. . .
'A boy and his favourite toy'
For the past few weeks, we have being focusing on poetry looking closely at a poem called 'A Boy and his Favourite Toy'. The children had time to practise the poem and even came up with their own actions to go with the words. The Foundation classes kindly allowed us to perform our poem to them, which they said they loved!
Take a look at us performing. . .
Western Park Museum
We were all very excited to go on our school trip, as you can see by the faces in the photo!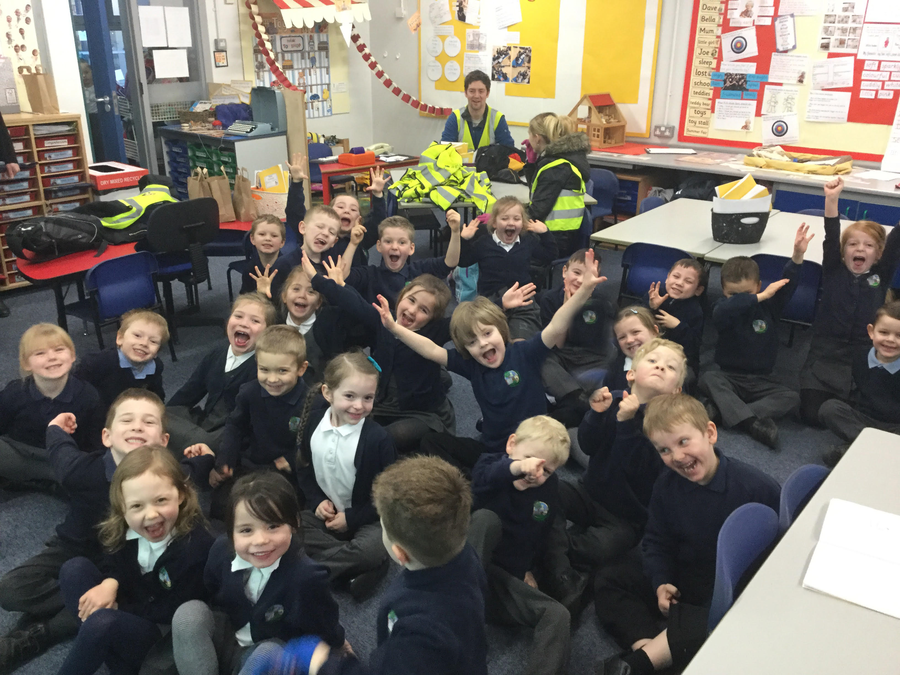 As you can see by the photos, the children had a lovely time exploring how toys have changed over time. They got time to make their own display of new and old toys, thinking about the different materials. The children got the chance to make their own old noughts and crosses board, made out of clay. Then, to finish the day off we had our own time to explore the museum and we found some exciting dressing up clothes!
The Grandparents came to visit!
For our topic all about toys, children's grandparents were invited into school to tell us their wonderful stories about their toys as children. They were able to bring in some fantastic old toys that the children could play with, a favourite was the old ping pong machine! The children could clearly see how toys have changed over time and were excited to tell me how their toys are different.
Mosborough Walk
This term, children have started a new topic all about their local environment, Mosborough. It is their job to see for themselves how Mosborough has changed over time. They have already predicted what they think certain buildings might have been, then they have been able to find out if they were correct when they explored Mosborough. The children were told interesting information about the old purposes of buildings during their walk. Look at them exploring their local village. . .
Farmers Market!
Last term the children really enjoyed making mini Victorian sponge cakes linked to their learning about the Victorians. In groups the children explored different cakes, planned their own and even made the cakes! They knew they were going to be selling the cakes to parents so they made cake boxes to make them look pretty. The children were really good sellers and sold every cake they made! Here are some photos of the making process and the children with their finished products.
Our Special Visitors!
At the start of this new term we have been taking part in lots of different activities that have really engaged the children. As our topic is based on holidays, we invited grandparents in to share their holiday experiences as a child. The children really benefitted from this experience as they have begun to see the difference between now and then. The children have also taken part in a judo session where they were taught different Japanese words and how judo works. They learnt how to fall safely onto the floor and how you would win an opponent if in a judo match.
Our Learning - Summer 2
Castles
Our Learning - Summer 1
Farms & Animals
Our Learning - Spring 2
Plants
Our Learning - Spring1
Toys!