We Are Redwood!
What is my child going to learn about this term?
We have sent home a copy of the learning we have planned for your child this term. On this sheet you should find an explanation of what will be covered for each area of the national curriculum. You will also find aspects we describe as 'memorable experiences'. These are the elements that will bring the learning to life for the children. You will also see an 'end product' section. Here we describe what the children are working towards; this could be a display, performance or a piece of writing. We believe this helps to give the children a focus or reason for learning the information. You will also find references made to 'drip and block'. Drip refers to things that happen all the time, such as spellings, for example. Block refers to things that do not fall naturally into the theme and as such are taught as discreet, unrelated units.
Copies of this plan are now available on the website, should you wish to view them in this way.
We hope that this information, coupled with the class newsletters and the planners will give you a deeper understanding of the year your child is going to have in school. It might also give you some ideas for how you can best support them.
A film about health week: edited by Ella and Emma
Wednesday 15th June: Padley Gorge adventure. Please have a look at the trailers we put together to develop our movie making skills.
World Book day March 3rd 2016 - Y6!
World Book Day inspired art!
Thursday 4th February - 'Play your part for a better internet' day. Please read our wishes below...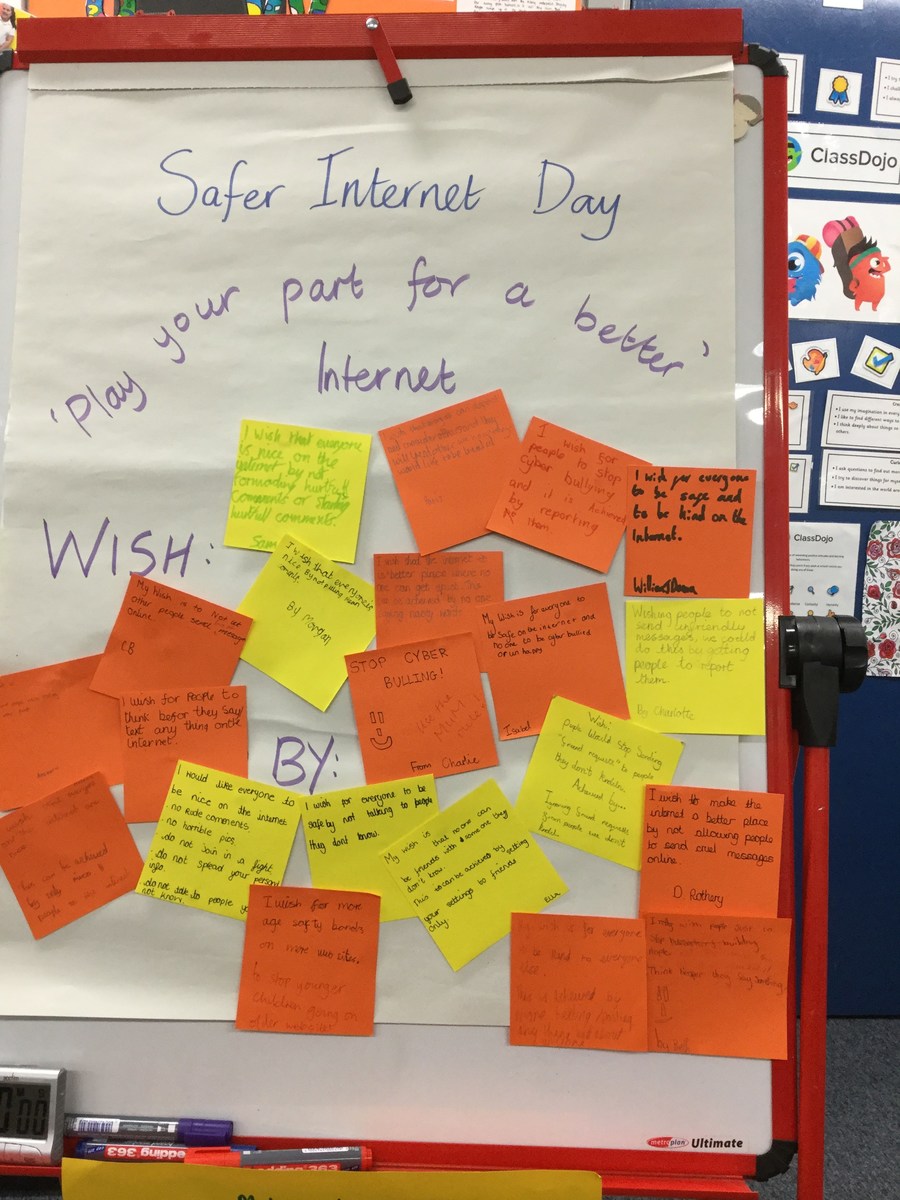 Spelling Week 25th January
Crucial Crew
An interesting time was had by all on Monday 4th January as we started the spring term by venturing to Crucial Crew, based at Rotherham's Lifewise Centre, to learn about all the important life skills we need to have now we're 10 and 11 years old. The staff at Crucial Crew ensured we had a fun and engaging day while learning about first aid, fire safety, court, safe internet use and much more. It was a memorable trip with the children responding maturely to the information they received. Many went home determined to check smoke alarms and no doubt issued parents with many warnings!
MERRY CHRISTMAS Y6 REDWOOD!
HAPPY HOLIDAYS
SEE YOU IN 2016!
Today, Friday 27th November, we described the colour within white light and explored how we could use a prism to refract and disperse light.
Sketching our dragon pictures for our corridor displays. We used shading, pattern work, lines and tried to create 3d effects! Come and see our results!
Having fun on one of our Chinese cultural afternoons! Learning how to dance with ribbons, handkerchiefs and fans!
Chinese Mythology
Discussing our ideas for our stories inspired by Chinese mythology. We asked our partners for feedback and tried to make improvements as a result. We are writing them next week and will be inviting parents to read our finished results!
16th September - Demonstrating that light travels in straight lines.