We Are Cedar!
What is my child going to learn about this term?
We have sent home a copy of the learning we have planned for your child this term. On this sheet you should find an explanation of what will be covered for each area of the national curriculum. You will also find aspects we describe as 'memorable experiences'. These are the elements that will bring the learning to life for the children. You will also see an 'end product' section. Here we describe what the children are working towards; this could be a display, performance or a piece of writing. We believe this helps to give the children a focus or reason for learning the information. You will also find references made to 'drip and block'. Drip refers to things that happen all the time, such as spellings, for example. Block refers to things that do not fall naturally into the theme and as such are taught as discreet, unrelated units.
We hope that this information, coupled with the class newsletters and the planners will give you a deeper understanding of the year your child is going to have in school. It might also give you some ideas for how you can best support them.
USA day!
On Thursday 14th April, the United States of America came to Mosborough! We had a fantastic day which started with cooking some delicious American pancakes. The children followed the recipe, measured the ingredients and supervised Mrs Timms with the cooking! Then, the children did a short presentation about who they were dressed as; they shared the interesting research they had done. In the afternoon, we were fortunate to be able to Face Time with an Aquarium in Florida (Clearwater Marine Aquarium) where they rescue and rehabilitate marine wildlife. We looked around; saw dolphins, turtles, sting rays and a pelican and asked lots of questions about the animals and the work they do at the Aquarium. Thank you to everyone for your fantastic efforts with outfits - the children looked brilliant! Below are some pictures of our day.
Crime Scene Investigators!
On Monday 29th February, Y5 Cedar and Maple turned into crime scene investigators for the day following an attempted robbery in the PE cupboard. Firstly we collected, catalogued and bagged a range of evidence found at the scene. Then, we spoke to some witnesses and looked at the times staff signed into the building in order to eliminate people from our enquiry. Our evidence led us to believe that there were 4 potential suspects: Miss Mason, Mrs Timms, Mrs Reeder and Miss Kirton! During the suspect interviews, Miss Kirton confessed to the crime. We have been tasked with writing a police report to present to Mr Fallon by the end of the half term. Below are some photographs of our investigation.
Here we are with Steeler Dan after he came with Haybrooks estate agents to introduce the 'design a house for Steeler Dan' competition!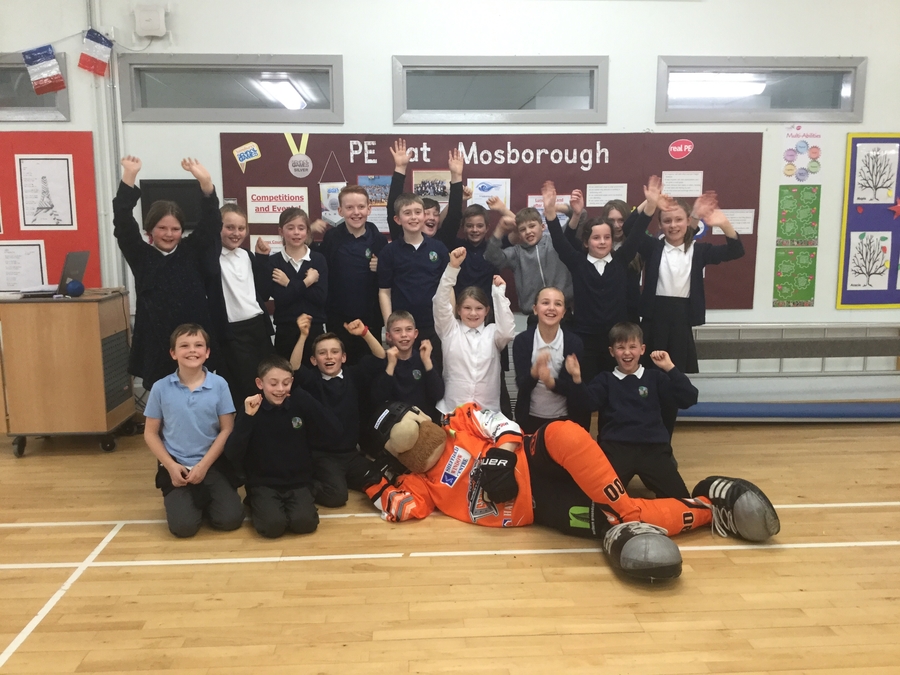 Egyptian Museum
Thank you to everyone who visited our Egyptian Museum. We worked incredibly hard to ensure everything was ready and we really enjoyed showing off our fantastic learning!
Smartie Fractions!
In order to understand fractions, we conducted an investigation involving smarties! Below are some photos of the learning in action.
Super Space Home Learning!
Farmers' market 2015!
Thank you to everyone who visited Y5's stall at the Farmers' market and bought some of our fantastic products. The children worked incredibly hard during the week - they should be proud of their achievements. Hopefully the lavender smell will have gone by the time we come back to school after the holidays!