We Are Cedar!
What is my child going to learn about this term?
We have sent home a copy of the learning we have planned for your child this term. On this sheet you should find an explanation of what will be covered for each area of the national curriculum. You will also find aspects we describe as 'memorable experiences'. These are the elements that will bring the learning to life for the children. You will also see an 'end product' section. Here we describe what the children are working towards; this could be a display, performance or a piece of writing. We believe this helps to give the children a focus or reason for learning the information. You will also find references made to 'drip and block'. Drip refers to things that happen all the time, such as spellings, for example. Block refers to things that do not fall naturally into the theme and as such are taught as discreet, unrelated units.
We hope that this information, coupled with the class newsletters and the planners will give you a deeper understanding of the year your child is going to have in school. It might also give you some ideas for how you can best support them.
Our most current learning will be at the top of the page.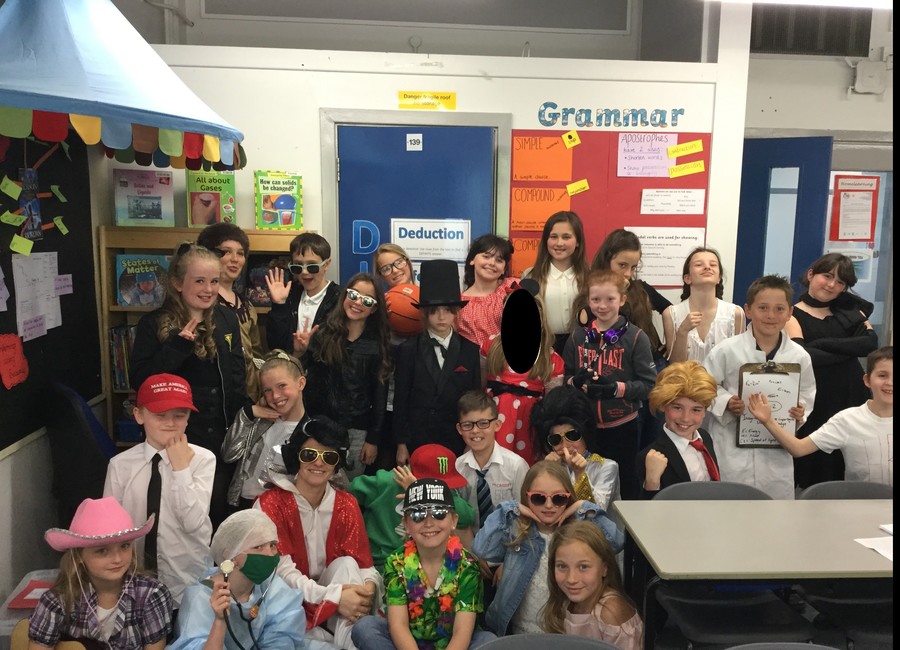 The girls learnt to name each state by learning a rhyming song. They shared it with the class!
USA DAY
Last week, we explored American culture in our USA DAY!
We dressed up as an influential American and as part of our home learning presented information to the rest of the class about them.
Check us out!
We did a quiz to test and develop our general knowledge.
We made American pancakes.......YUM!
We then had a baseball tournament!
Our Fair Trade Movie!
We all contributed to a whole school movie, which was shown at a special movie night screening on Monday 20th March, showcasing our Fair Trade Fortnight learning.
We hope you enjoy watching our chapter from the movie!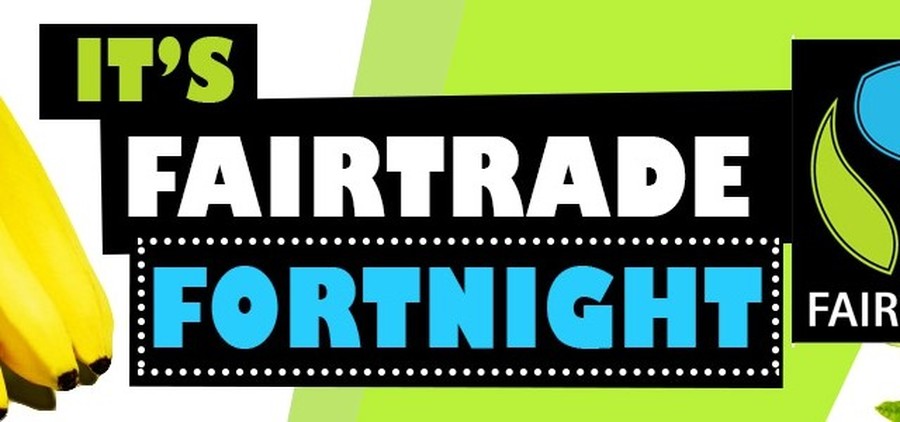 This term has started with a bang with our new topic!
Have a look around our Ancient Egyptian Museum
According to the legend....................
Read some of our amazing myths!
Walk Like An Egyptian
This term we will be exploring the lives of The Ancient Egyptians! We will be immersed using artefacts, role-play, digital media, stories and myths and legends. At the end of the term we will present an Egyptian exhibition in the Mosborough Museum (at school) for other children and parents to come and learn all about the famous pharaohs and their lives.
Here we looked at some ancient artfects to deduce information about the time period.
Donald was Tritrumphant...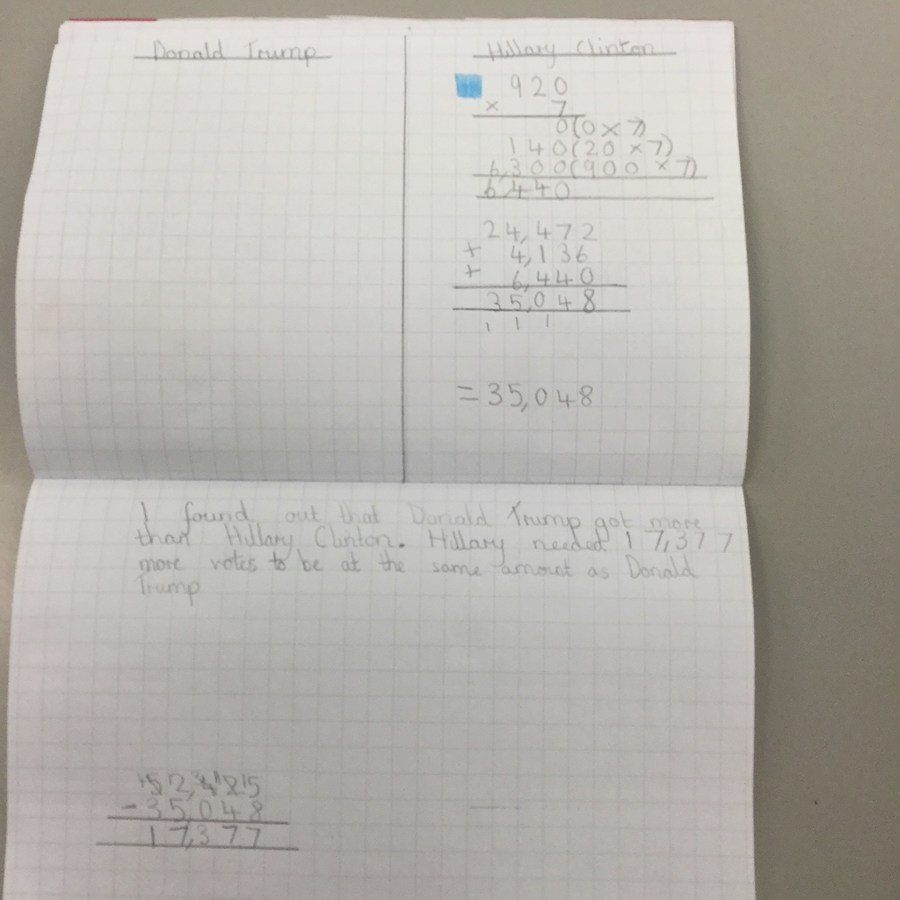 Earlier this week, we used our new knowledge and understanding in maths to predict which candidate would become president of The United States.
It seemed that so far, Trump was triumphing!
Our new topic this half term:
Space Oddity!
For home learning we set our children a challenge to do some space research and create a project linked to any subject. This could be a piece of artwork, some science or a piece of writing! Here is some of the fabulous work we have had in so far!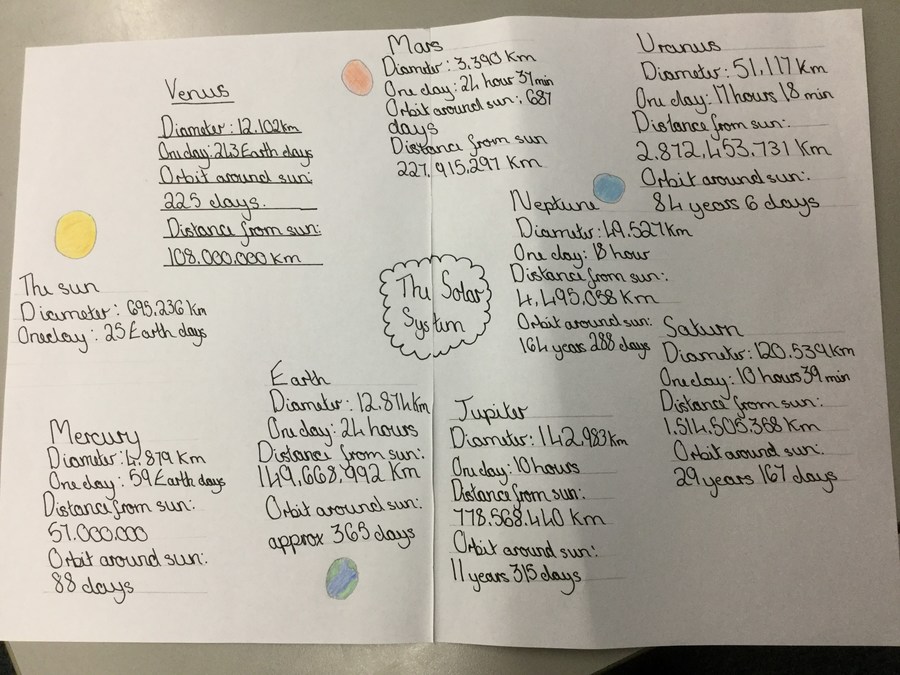 Our Farmer's Market Stall Success!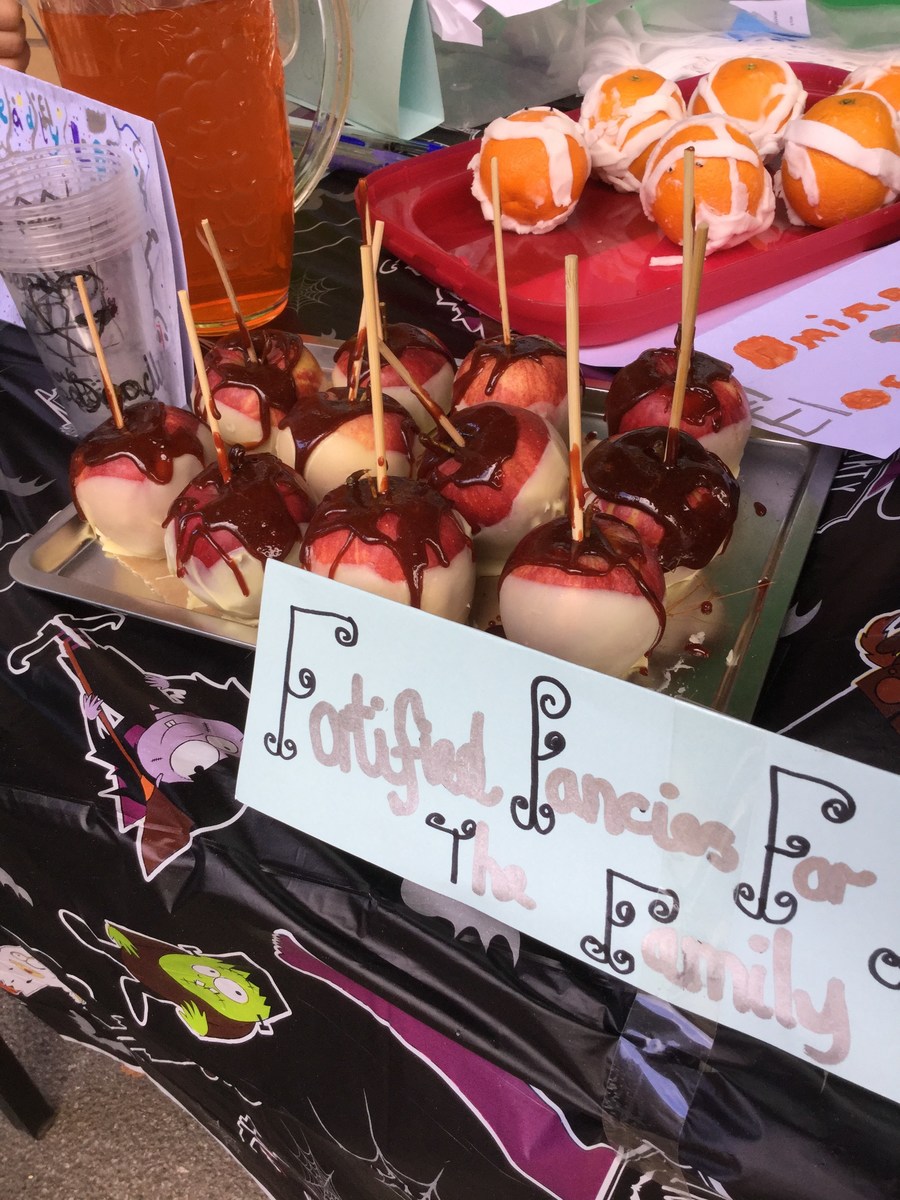 A Thousand Trees
Some of our fabulous story opening for The Jungle Book - Watch out Rudyard Kipling!!!
We had a great time playing the multiplication games we made for home learning in maths today! Take a look!
As scientists last week, we dissected lillies to find the individual parts and learn about their functions!