Eco Committee also run Gardening Club - To see the Gardening Club Pages, click 'Our Learning' and look for enrichment activities!
Eco Committee 2016-2017
Committee Members
Your Eco-Committee representatives are:
Foundation Willow: Louis Oates
Foundation Cherry: Keziah Uchegbu
Year 1 Beech: Ellie White
Year 1 Fir: Isabelle Mason
Year 2 Oak: Grace Harris-Jones
Year 2 Palm: Cairon Spencer
Year 3 Rowan: Louie Francis
Year 3 Banyan: Erin Goodhand
Year 4 Elder: Tia Carr
Year 4 Acacia: Jake Barker
Year 5 Cedar: Olivia Newton
Year 5 Maple: Luke Roberts
Year 6 Redwood: Skye Newton
Year 6 Olive: Charlotte Marrison
Staff Representatives: Miss A O'Neill, Miss S Plant
Learning Support Representative: Mrs J Worton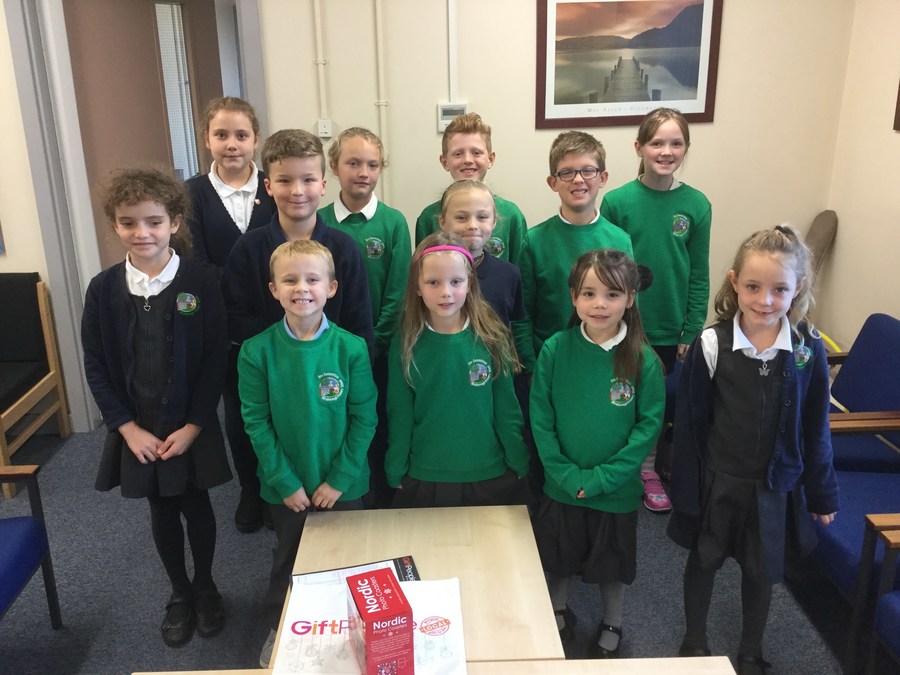 Welcome back meeting!
Today we all met together to introduce ourselves (existing and new members) and discuss where we currently are with Team Eco.
We learned the criteria for earning a Bronze Medal to become an Eco school and the group were very eager to get going with the checklist! (See below).
The Eco Committee also had lots of ideas for our display - its located in the KS2 corridor - keep an eye on it as we update it regularly!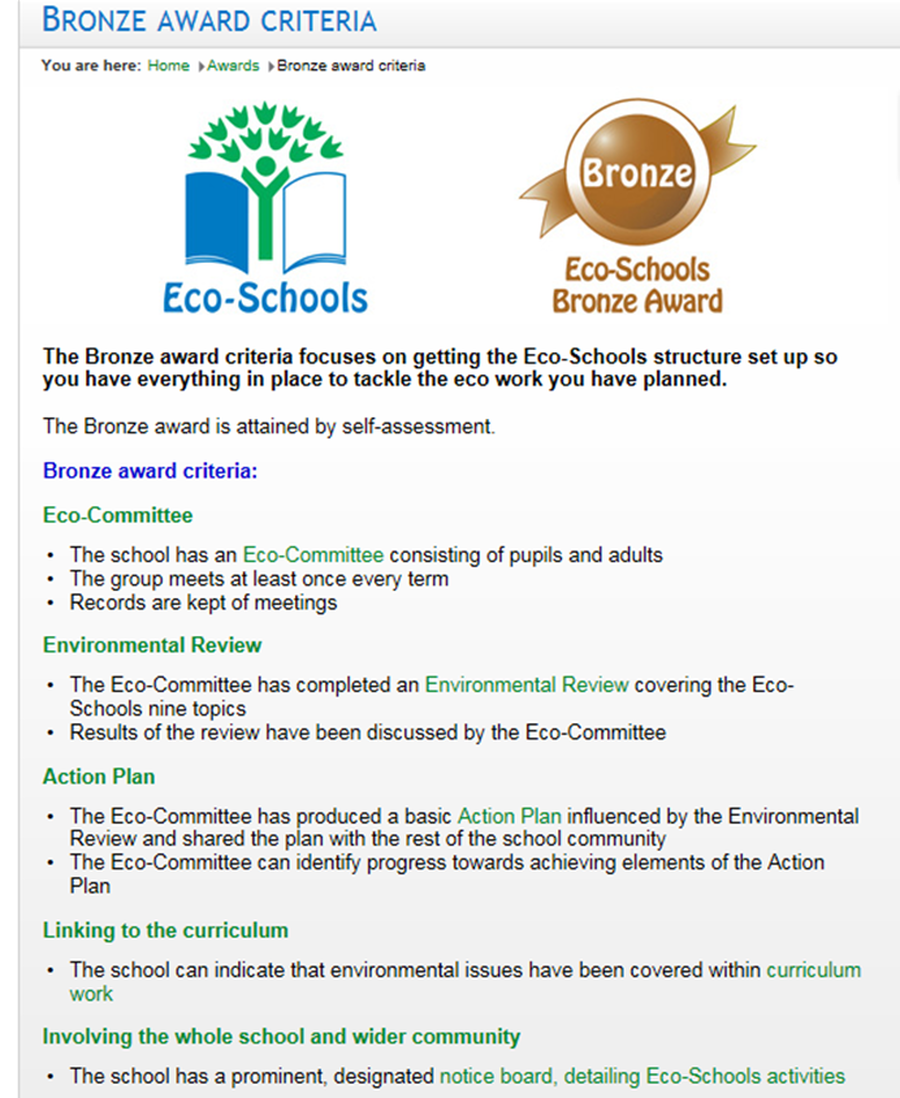 Autumn 2: Deciding our 3 focus areas
After reviewing the KS1 and KS2 areas of the school, as a group we decided our 3 main focus areas. These are:
*Energy- encourage staff to save energy where possible e.g. interactive whiteboards and light switches.
*Waste- encourage fruit and veg waste to be recycled to create compost.
*Transport- alert parents of the complaints from local residents due to parking inappropriately.
The ECO team are happy with our targets for the year!
Below is the energy resource we plan on using to track our teachers and their energy use.
Spring 1: Display board up and in use!
The ECO team helped to choose the information to go onto our ECO display board. It is situated in the KS2 corridor and is being added too frequently with images of weekly gardening club events and new meeting dates!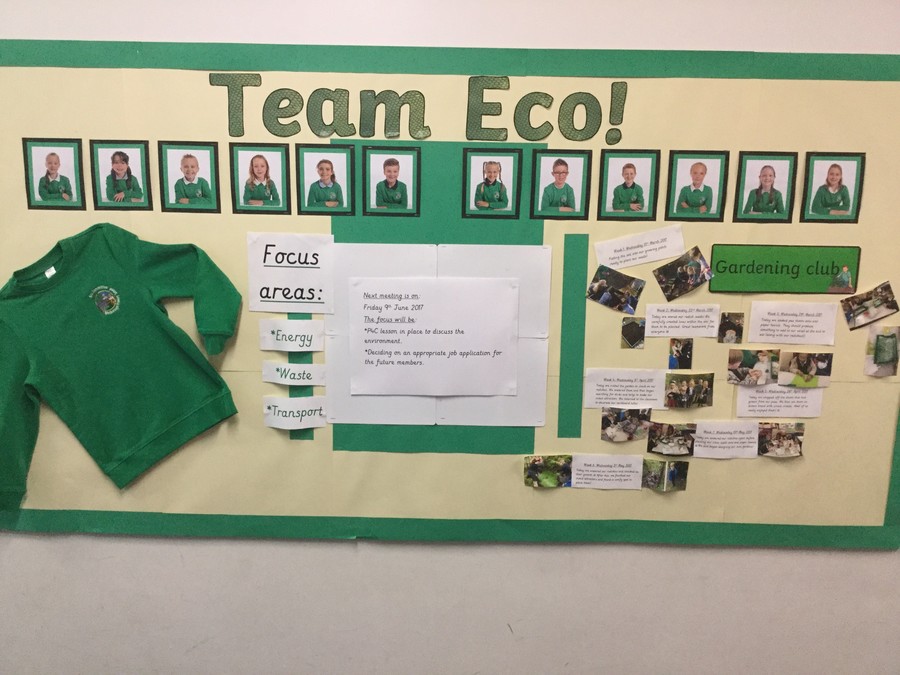 Summer 1: Competition announcements!
Over the recent weeks, ECO asked each class to participate in the 'Energy poster' competition. We asked the classes to each design a visual poster to encourage teachers and other adults to turn off light switches and IWBs. The winning poster voted by each class would be displayed in their classroom!
Below you will see our ECO team presenting the winner of their class with their laminated poster. We also choose 2 overall winners from Y6 and Y4 to have their posters displayed in rooms around the school e.g. offices, staff room and extra learning rooms. WELL DONE TO ALL!