MPG Easter Egg Hunt
MPG Easter Egg Hunt
16 March 2018 (by Genaya Smales (genaya.smales))
Sunday 25 March 2-4pm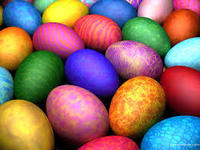 Tickets are still available for the Easter Egg Hunt!
Activities include pick a chick, sand art, glitter tattoos, name the teddy plus hot and cold refreshments.
Easter Egg Trail tickets are priced at £2 with a chocolate egg included for everyone who completes the trail.
Tickets are needed for participants of the Egg Trail only.
MPG request donations of cakes, buns and biscuits for the refreshment stall - please bring these to school on Friday 23 March.
Also, donations of school uniform are wanted for the uniform stall. These can be brought to the school office at any time.