Willow
With Miss Plant and Mrs Needham.
Welcome to Willow class!
Here is our Class Charter that we all agreed and sorted together. We then printed our hand prints around it to agree we would all make good choices in the classroom. We have made a great start to Willow class.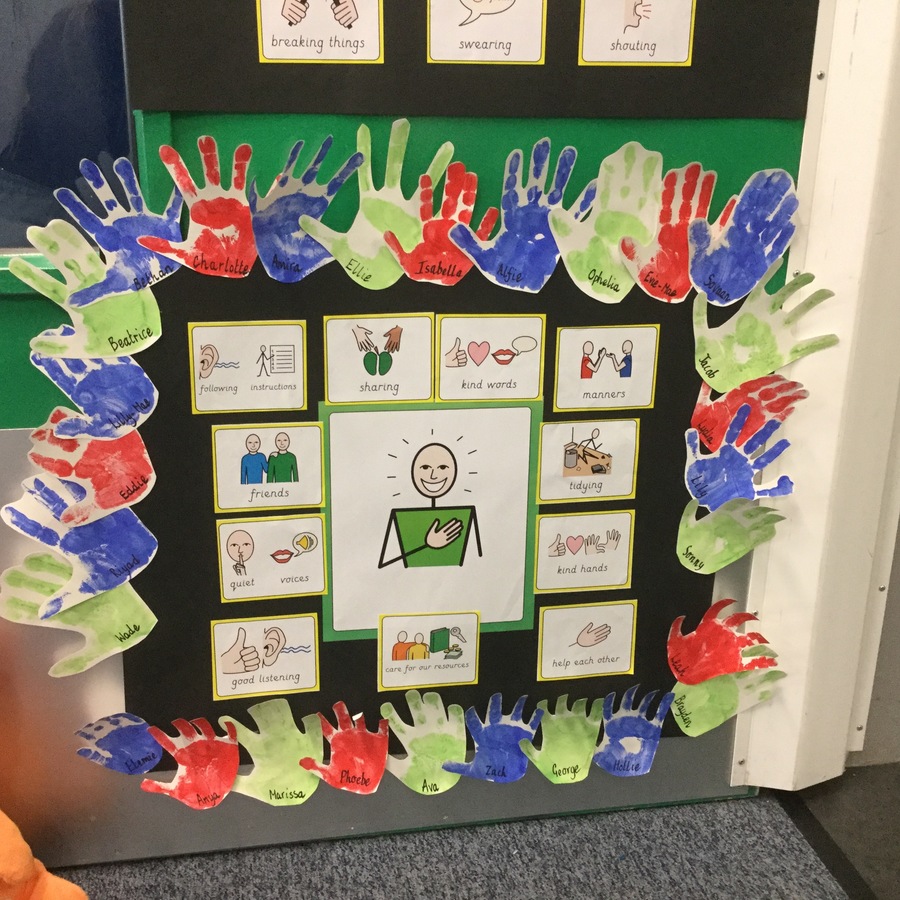 Our class rewards!
In Willow class, we will be using Dojo points as a way of rewarding positive behaviour within the classroom. We will give points away if children have shown independence, stick ability, curiosity, creativity or respect. These will be frequently referred to within our learning environment and parents can track their child's amount on the Dojo App!
At the end of each half term, the children who have received the most Dojo's will receive a certificate and a prize to show off their consistent positive behaviour. Good luck children!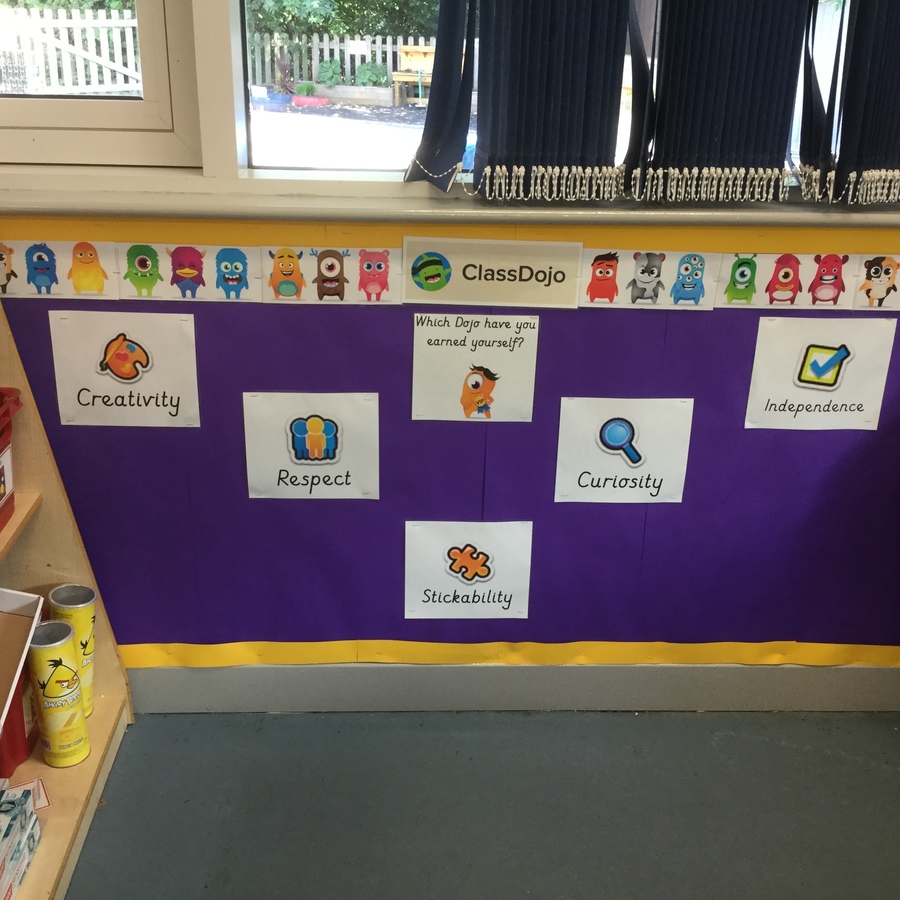 Our first home learning task!
For our very first home learning task, the children were asked to create their own treasure box to store 5 of their important items in. It was great to see the effort and time put in to decorate and fill their boxes so meaningfully. Take a look at their hard work below.
Our first week of school!
During our first week of school, the children went on a tour around the whole building whilst listening out for different sounds with their listening ears. We could hear talking, banging, music, tapping, ringing and lots more noises! Check out our wonderful head wear.