Keep updated with all the fabulous work that takes place in Year 1 Fir by browsing through our web page.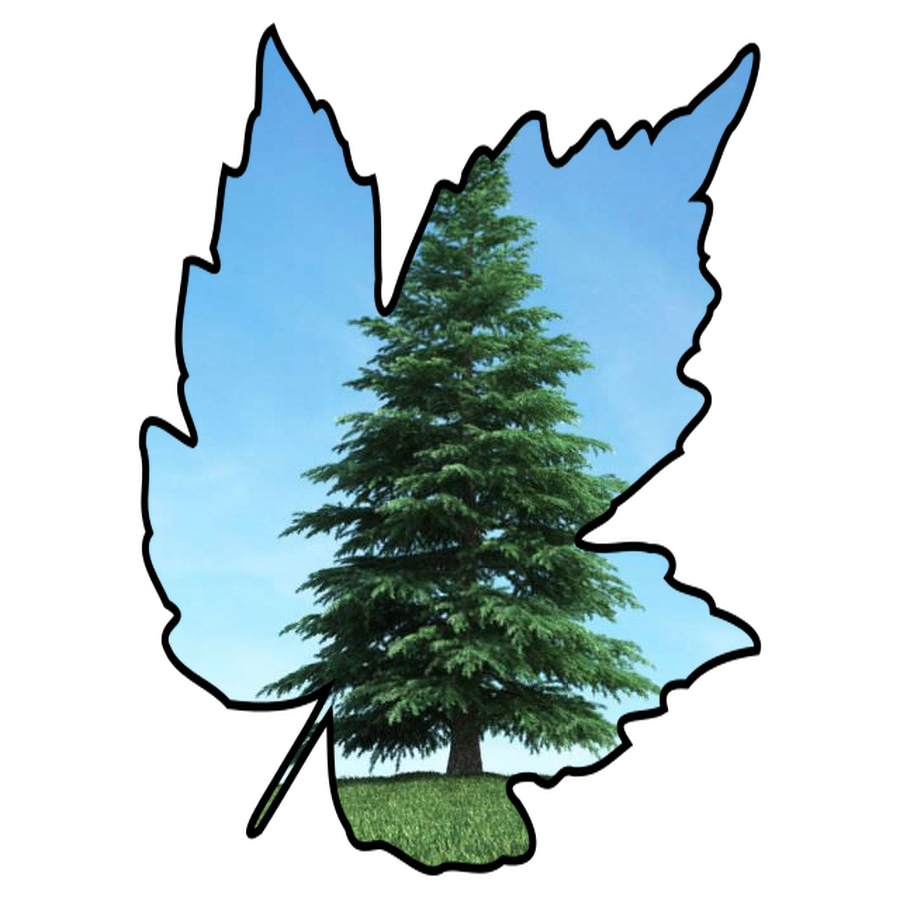 Healthy Day 2018
We are blooming!
Miss Ball wanted to see what we already knew about plants so we had to use different items to create a flower then label the parts, it was great fun!
Story Time
We decided our stories were so amazing, we had to go and share it with the y4's and they were truly blown away!
Animaltastic!
The children loved really loved applying all their art skills to create some fabulous animal masks, it almost looks like they really have turned into little animals!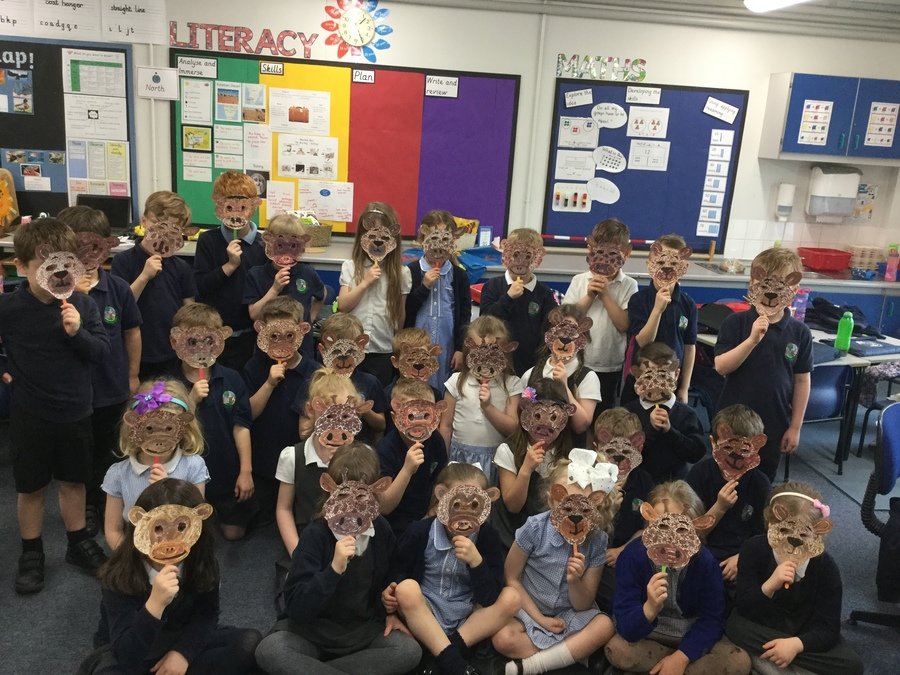 Our fruity DT project
Over the last few weeks we have being evaluating, designing and making slider cards to invite the foundation children for an afternoon tea party. To prepare for our tea party we evaluated fruit kebabs and did lots of practising chopping play-dough. Then we designed our own and made some spectacular, lovely looking kebabs to serve. When the foundation children arrived we took their order of sandwich, fruit kebab and drink. We provides top quality service and hope they enjoyed their selves!
Scientastic Week!
WOW. . . What a week! We took part in lots of different experiments because the tiger from our story wanted to know 'Which is the best biscuit for dunking?' So we helped him out. Then when he went to buy the biscuits he accidentally bought loose tea leaves instead of tea bags so we had to figure out 'Which material would be best to make a tea bag? I think he was super impressed with the findings and how all the children turned into real scientists! Everyone was super excited being scientists, so we decided to research other scientists like 'Charles Macitosh' and finally we had a STEM challenge to finish our week. Our STEM challenge involved Lego men that needed help to escape from some bad guys. We had to create tall towers, escape routes and a getaway car all in one day!
Science Week
Our Victorian School Day
We experienced what it was like to be a child at school in the Victorian times. We had our own Victorian names which Mrs Sharp used, we had to stand if we wanted to say anything and call the teacher ma'am. We had to pay a penny to get into school and somebody forgot theirs! Somebody was running late and Mrs Sharp was not happy! Girls and boys had to sit separate and boys always got to choose first because they were more important, it was not fair! We practised reading, writing and maths but it was no fun at all in the Victorian days. We got to have a playtime and loved playing with the old toys. Back in the classroom, someone was very naughty and threw a book at the teacher, he had to go outside to get the cane! We learnt so much and it really did feel like we were Victorian children. Have a look at our pictures :)
Emergency Services Museum
What a firetastic time we had! We learnt more about the 'Great Fire of London' by exploring how the fire brigade has changed over time. We were able to climb inside lots of different vehicles which we really enjoyed. We all loved getting dressed up as fire fighters but their uniform was so heavy! Take a look at some of our photos from the day:
Children in Need
We had a fun filled day to raise money for children in need. We went to different classrooms to do the challenges they had set like; making an new outfit for Mr Fallon and Mrs Smales, playing charades and pratising our aiming skills (they must have been good because we came first!). Then we had a penalty shoot out in the afternoon. All this was done in great outfits for a great cause, we LOVED it!
Mosborough's Burning, Mosborough's Burning!
The children were surprised when they were 'practising' for a fire drill and came outside to see miniature Mosborough on fire! The children saw the link between the fire and our current topic which created great discussions. They were able to witness how quickly fire spread because of different factors and I am sure the children will not forget the experience!
Miniature Mosborough
We thought it would be a great idea to create a miniature Mosborough because we have been focusing on our local area. We all had the task of making a building on the high street. We learnt that paper mache makes structures stronger, we practised our cutting skills and used different materials to make our buildings.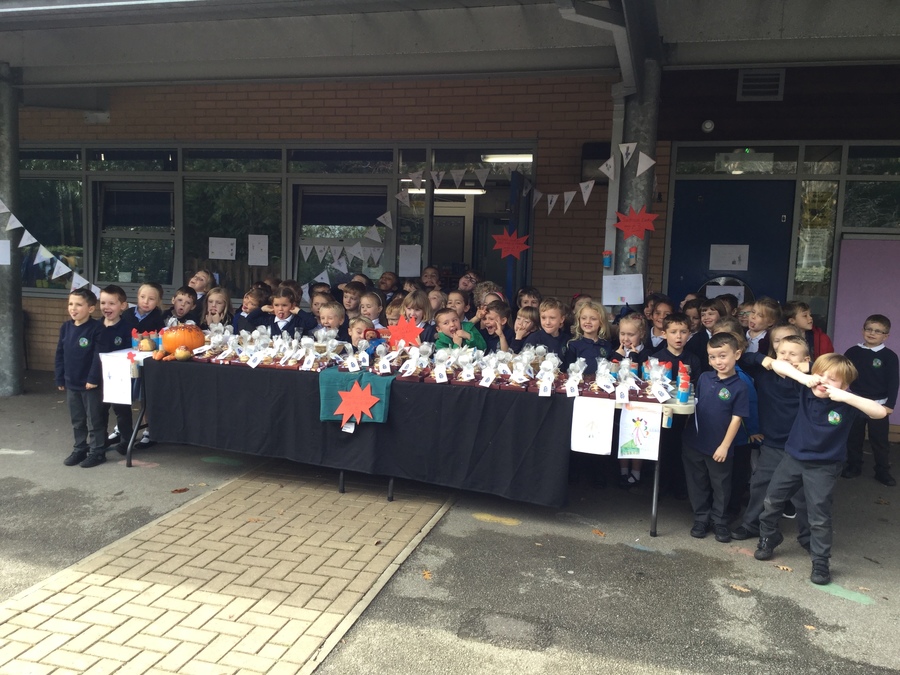 Farmer's Market
We have been working extremely hard this week preparing for our farmer's market. We made Paddington marmalade biscuits, mini suitcases and lots of posters to advertise our product. We had great fun!
Ball Skills
We have started the year off flying, trying to improve our ball skills.
Hopes and Dreams
At the start of the year the children decided what they would like to improve at. Take a look at Year 1 Fir's class of 2017!
Year 1 Meeting for Parents
14.09.2017
Thank you to those parents who made it to our year 1 meeting. We hope that it gave you lots of information about the journey your child will take over the next year. Year 1 will be exciting, full of new learning and challenging!
Please find below all of the documents we shared at this meeting.
If you have any further questions, suggestions or worries please come and see a member of the year 1 team.
We are continuing to use Class Dojo in Year 1 where the children will be rewarded individually or in their groups for: Creativity, Independence, Stickability, Respect and Curiosity.
The children also have the chance to gain prizes when pom poms are added to our jar. To receive a pom pom, the whole class have to work together and demonstrate our value of the term. This half term we are working on the value of 'togetherness' which the children have been demonstrating already.
Year 1 Expectations
The children have had a great start to Year 1 and have experienced lots of different routines and activities like music, handwriting and ball skills in PE. It has been a lovely first week because everyone has signed and followed the class charter that we have in place.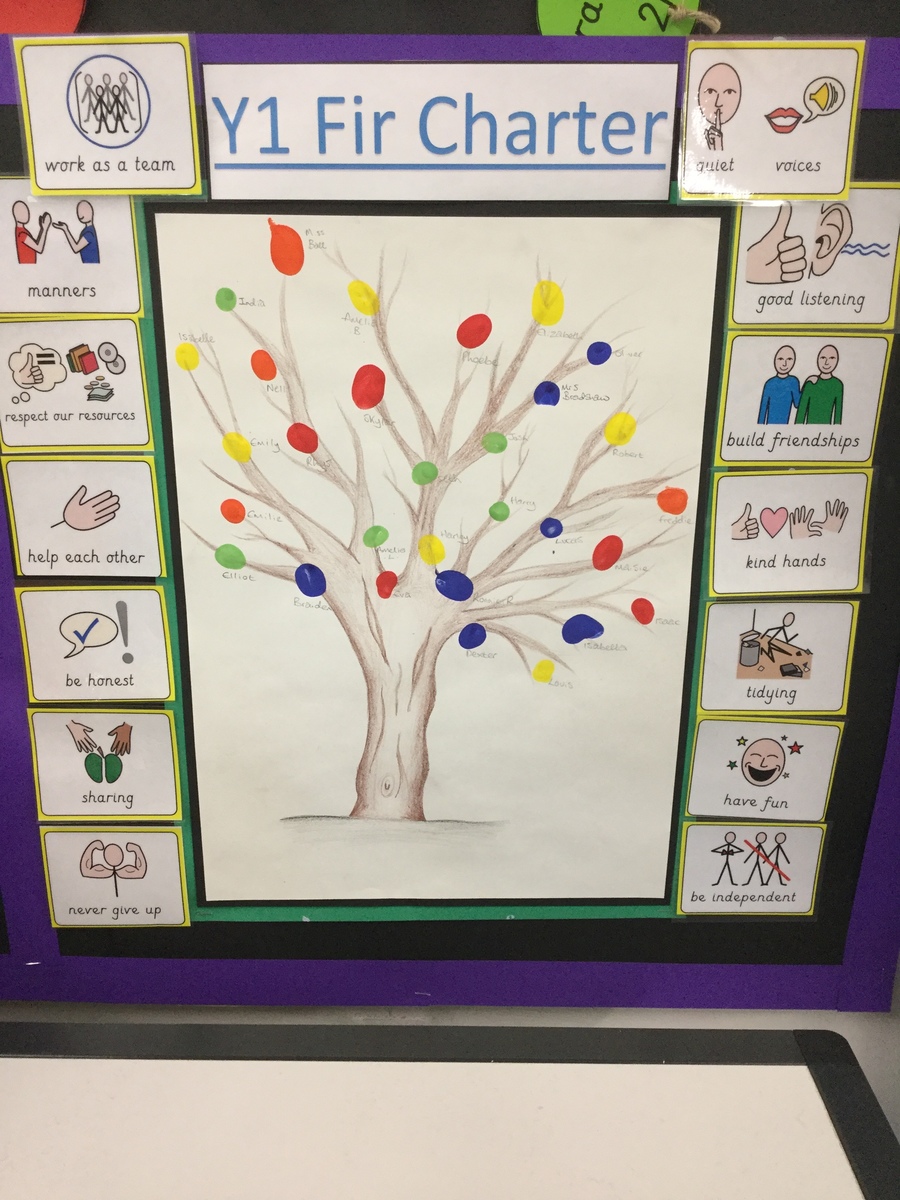 Autumn 1- Zoom About
Please take a look at the learning that will be taking place during our first half term.