Moorland Discovery Centre
We had a fantastic time exploring the river at the Moorland Discovery Centre today. The children began the day by measuring the depth, width and speed of the river at two different points so that they could discuss and compare their findings. Then, they completed an activity about the water cycle and finally, created their own sketches of a river showing the different features. They really enjoyed bringing the topic to life and we could not have asked for better weather to make it such a memorable day out.
Moorland Rivers Trip
Healthy Week Cooking
This week in Elder, the children have been taste testing different foods and completing their market research in order to help them to design their own colourful cous cous salads. This morning, they developed their skills in chopping and slicing different vegetables and mixed their combinations of ingredients together. They chose from: lemon juice, red, green and yellow peppers, spring onions, tomatoes, sweetcorn, cucumber and chickpeas. Their final products looked (and tasted) delicious!
Hallé Orchestra
We had a fantastic trip to the Orchestra yesterday where we heard some of the pieces of music we have been learning about in class live on stage!
Elder Halle Trip
Bright Sparks!

This week, we started our new topic – Bright Sparks! On Thursday, we explored different types of electricity in the classroom and used this to generate our own questions to investigate throughout the half term. Here are some of our great ideas….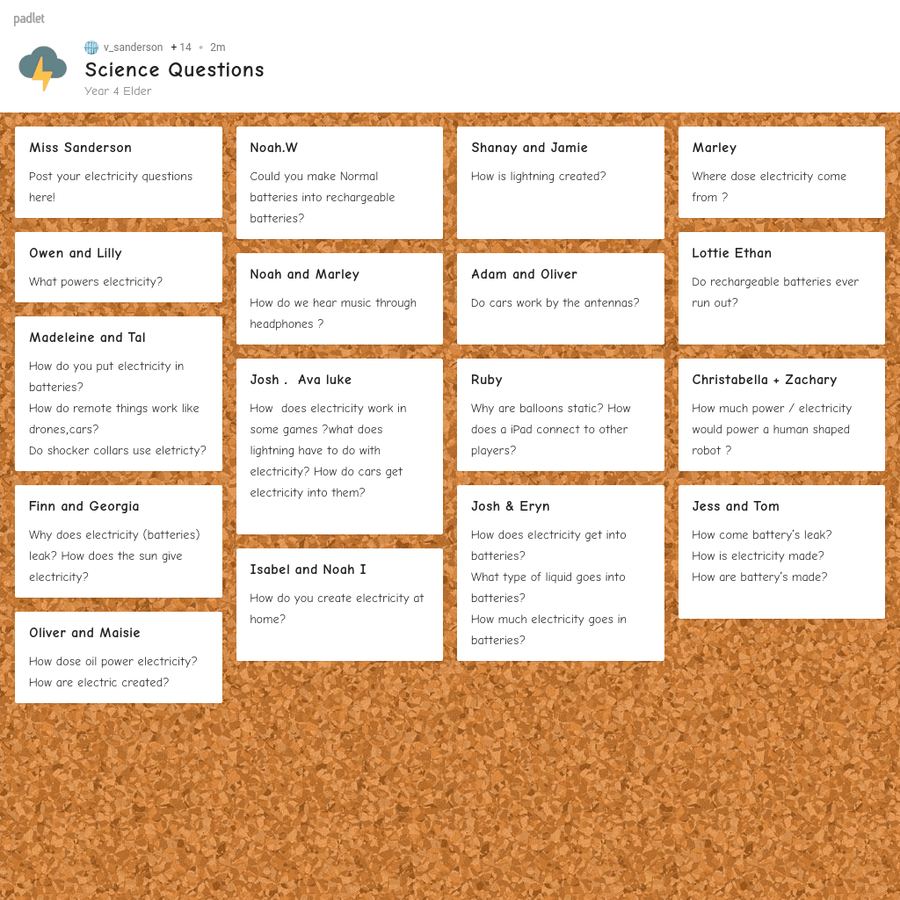 It's an 'egg'citing week in Elder Class...
Linking to our Burps and Bottoms topic, we are beginning our Summer Term with a Science investigation to find out 'Do sugary drinks damage our teeth?' We explored the different ways which we could set up our experiment and we decided on using egg shell to represent the enamel on our teeth. We have placed the egg shells in four different liquids - water, orange juice, coca cola and squash. Each day, we will be checking the shells to see what the effects of the sugar will be and then recording down our observations and writing conclusions. Here are some pictures from Day Two.
Year 4 'Egg'speriment!
We'll Meet Again...
Wow - Year 3 and 4 have really done us proud this week! Each and every one of them has worked so hard to put together their performance of 'We'll Meet Again' in a very short space of time. Thank you to all of the parents and carers for your support – I know how much the children have enjoyed showing off all of their hard work. I think it will definitely be a while before we can all get the songs out of our heads! Well done everyone!
We'll Meet Again production
Burps and Bottoms!
This afternoon, we created our own versions of the digestive system using tights, crackers, banana, orange juice and water. We used our models to learn new vocabulary and explore how our digestive systems work.
Year 4 Elder - Creating the digestive system!
3...2...1...Blast Off!
During Science week, we have explored the water cycle, carried out our own investigations into evaporation and condensation and made our very own rockets which were launched into outer space (almost!). Whilst investigating the weather, we have kept up to date with the daily forecasts and created our own mini forecasts for Mosborough using thermometers and rain gauges around school. I am now convinced that we have many future scientists in Elder class, what a great week!
This week in PE, we reenacted the Battle of Britain by using different shapes and movements with our bodies. The children were really creative and had some great ideas about how we could also show 'take off' and 'landing'. Here are some images of the work we produced...
I can't believe it's Christmas already! What an exciting week we have had – Christmas dinner, Christmas parties and Sparkle and Shine. Jerry and I would like to wish everyone in Elder class a very Merry Christmas and a Happy New Year! See you in 2018!
Elder Christmas Party
Computing
This week we have become experts in....The Internet! We have been exploring the different devices around school and how they contribute to the 'network as a whole. Here are some excellent examples of Book Creator work by Ruby and Tom!
Children In Need!
We had so much fun this afternoon taking part in a range of challenges set by other classes in school. These included: blind football, building a paper tower, creating wordles and building transport models. The children all looked great in their Children in Need outfits... Now we just need to persuade Mr Fallon that we should wear pyjamas for school every day! Here are some photos for you to enjoy.
Enterprise Week
This week has been enterprise week across school. We have started up own company 'The Speedy Seeds'. We have learned a range of new skills such as how to score, fold and assembly shape nets. In addition, we worked as part of finance and marketing teams in order to analyse our questionnaire results and calculate how much profit we expect to earn. The children have demonstrated fantastic team work skills throughout the week where they have worked together in a co-operative and mature way. Well done Elder!
How does distance affect sound?
Here is some of the work we produced in our Science investigation this week.
We explored what happened to sounds as we moved further away and gave some explanations about why this happens. We presented our findings using the Pic Collage app.
Our new Eco Committee member is.....
Jessica
We are sure that you will do a fantastic job! :-)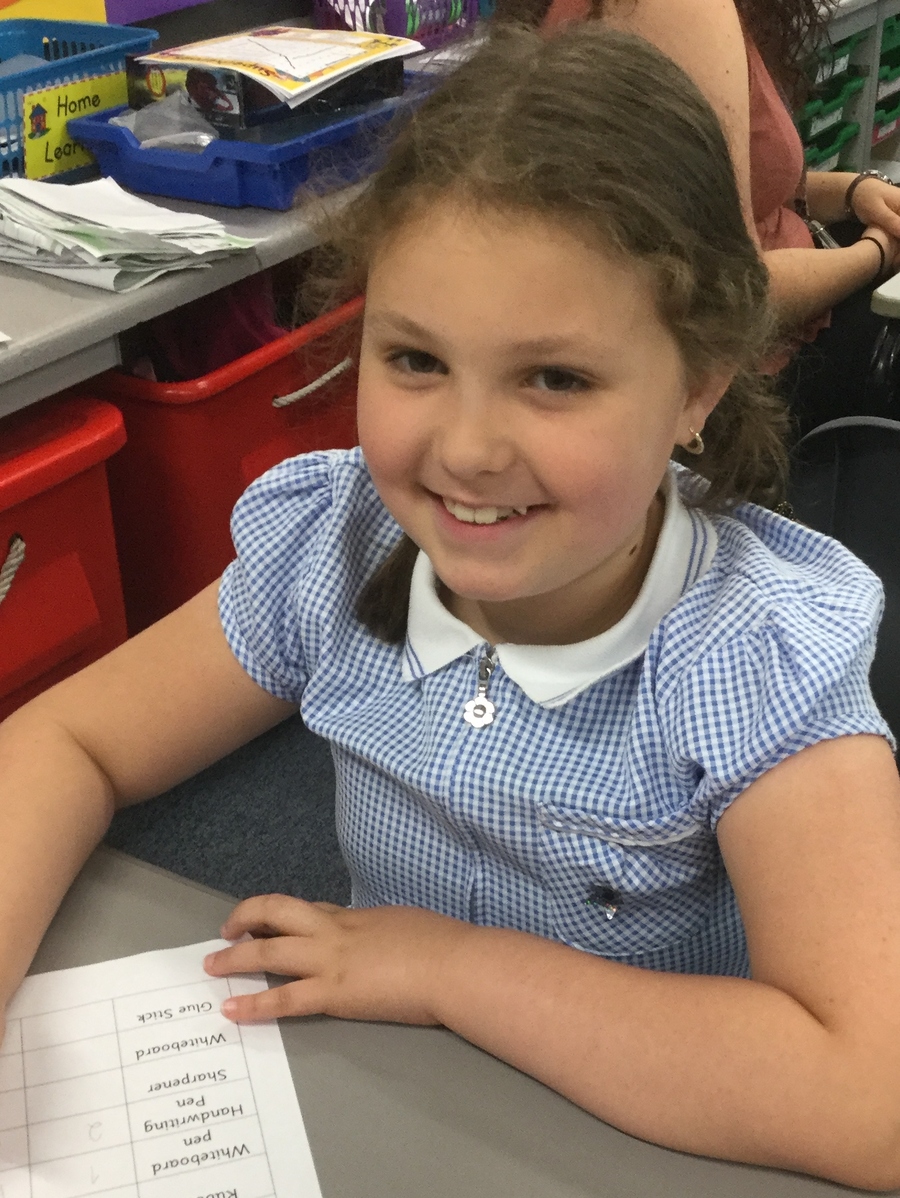 A huge congratulations to our new Pupil Parliament representatives - Oliver and Christabella!
Good luck in your new posts, we know you are going to do our class proud!
Peer Feedback
This week, we have been practising being teachers and giving feedback to our peers. Here are some of the great comments which were given.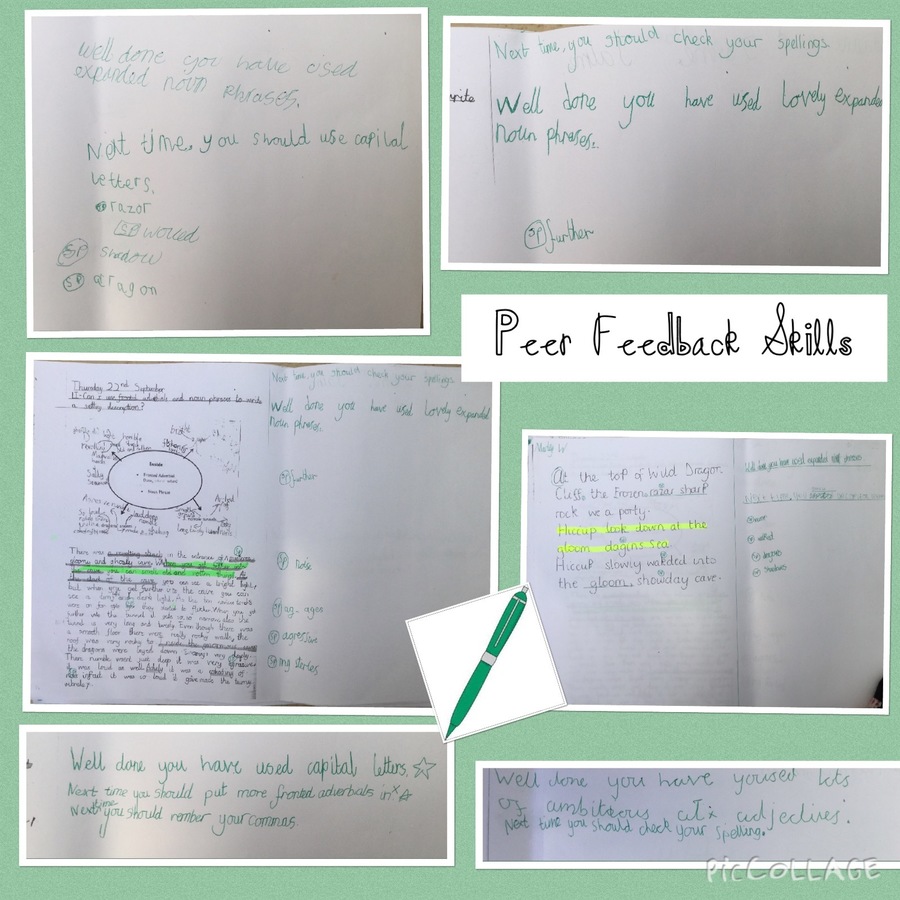 Our Roman Museum
It has been another busy and exciting week in Elder class. This week we received a history box which contained lots of interesting objects linked to our Romans topic. We then created a mini museum and became professional historians, using each of the items to find out more about the Roman way of life. The items included: an oyster shell, a helmet, a sponge on a stick and even a real Roman coin!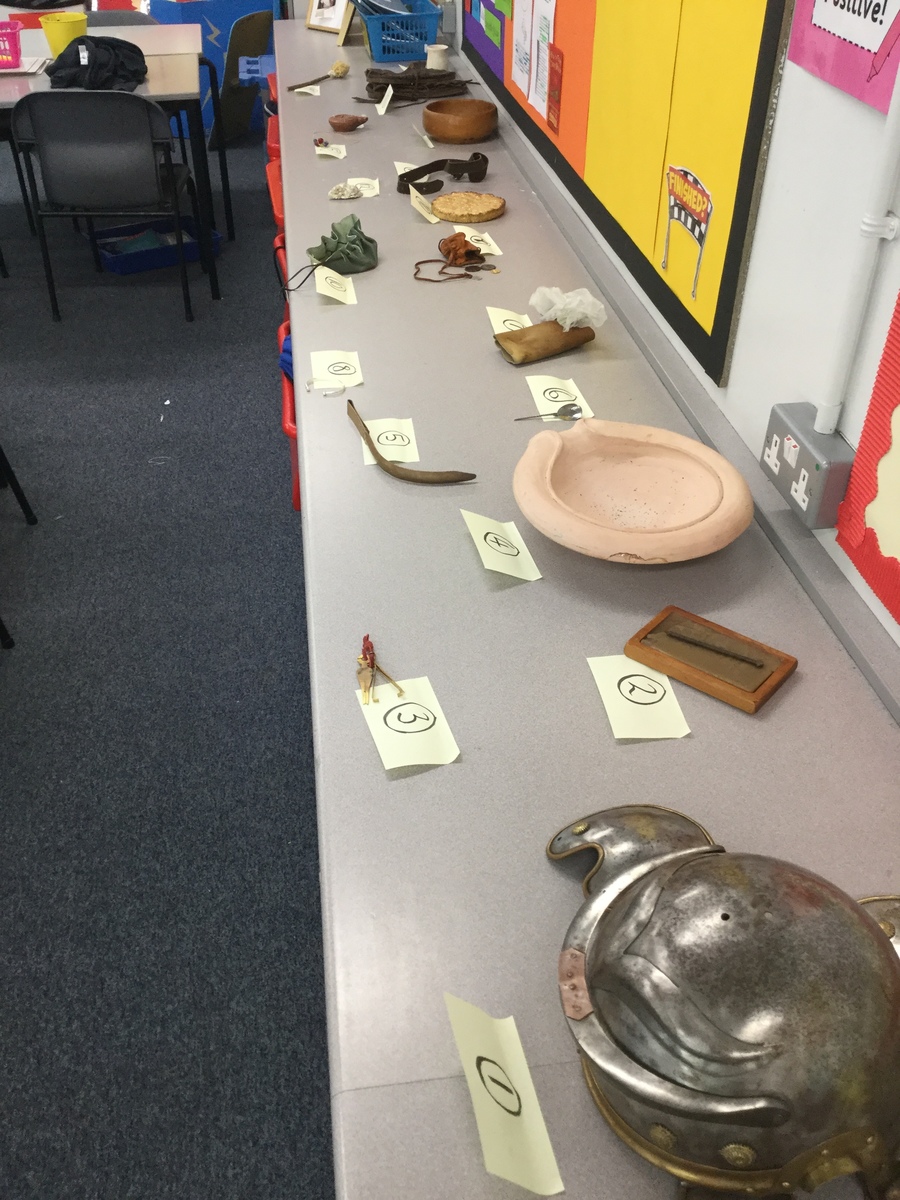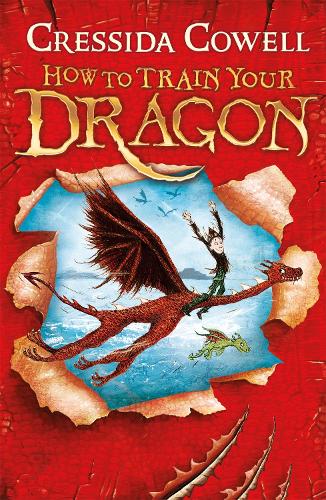 In English this week, we have been building up our skills in preparation for writing a setting description of a cave. This writing will be based on the cave that we are reading about in our class book - 'How to train your dragon.' In particular, we have focused on the use of noun phrases and fronted adverbials. Here are some examples of the work that the children created.
Summer Home Learning
Wow - what a fantastic start to the half term! I am so impressed with the time and effort everyone has put into making their shield during the holidays. All of the children have enjoyed sharing with the class how their made and designed their shields and it is safe to say that Year 4 Elder are certainly prepared for invasion (we may just need a bigger classroom in the meantime!) Well done!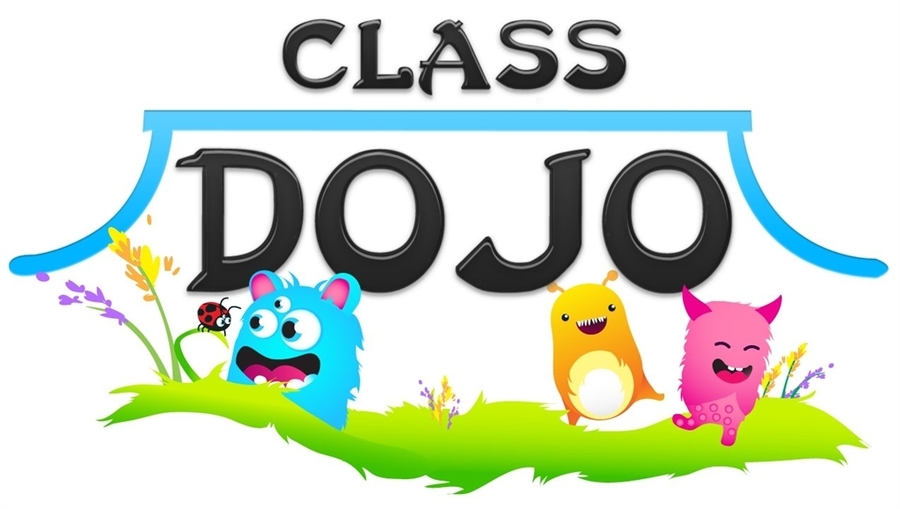 This year, we will continue to use Class Dojo as a reward system in class. The children can earn Dojo points for: Respect, Stickability, Creativity, Curiosity and Independence.
In addition to this, we will also be using an online 'Random Name Picker'. The children can get their names written onto the spinner for any positive reason. They might get their name written on several times during one day. At the end of the day, we spin the online spinner and it will choose one person at random to win a prize – the more times their name appears on the board, the more chance they will have of winning!

If a child shines during the day, they may be chosen to take home a 'Superstar of the Day' certificate.