Cherry
Dinosaur Showcase!
We celebrated the end of our first topic, 'Dinosaurs' with a showcase event with parents! We had lots of fun activities to join in with, such as making dinosaur cookies, skeleton pictures and dinosaur hats as well as the chance to show off our fantastic literacy learning! We kicked off our event with a performance of our dinosaur song and dance. It was the children's first ever performance and they did an amazing job! Thank you to everyone who came along!
Farmer's Market!
The children worked really hard to produce their items for the 'Harvest Farmer's Market.' They made 'Volcanic Hot Chocolate Cones' in keeping with our Dinosaur topic theme and 'Fossil Fancies cookies.' The children were able to practise lots of skills during this process such as counting out amounts accurately, capacity, following instructions and creating posters. Thank you to everyone who supported us at this event, we managed to raise £230 to donate to charitable causes!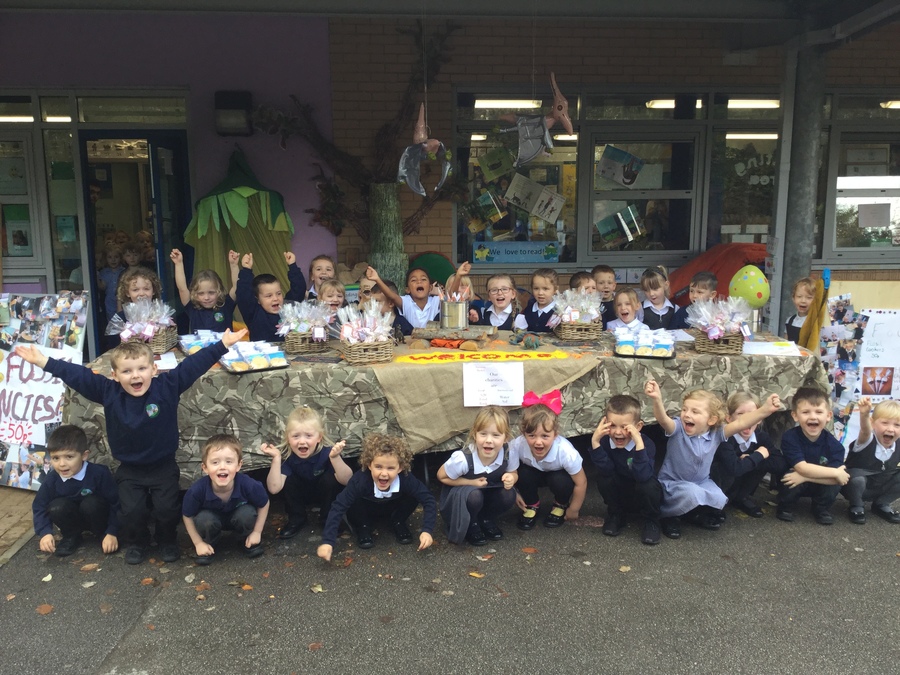 Dinosaur Hunt!
We followed a map to hunt for dinosaurs in our school grounds! We practised 'positional language' as we followed the map and we found....a dinosaur egg! It was very exciting!
Cherry Class Charter
This week we discussed different types of behaviours. We all agreed that we wanted to show positive behaviours in our classroom and placed our hand print on the Charter to show our agreement to this and ensure our classroom is a happy place to be!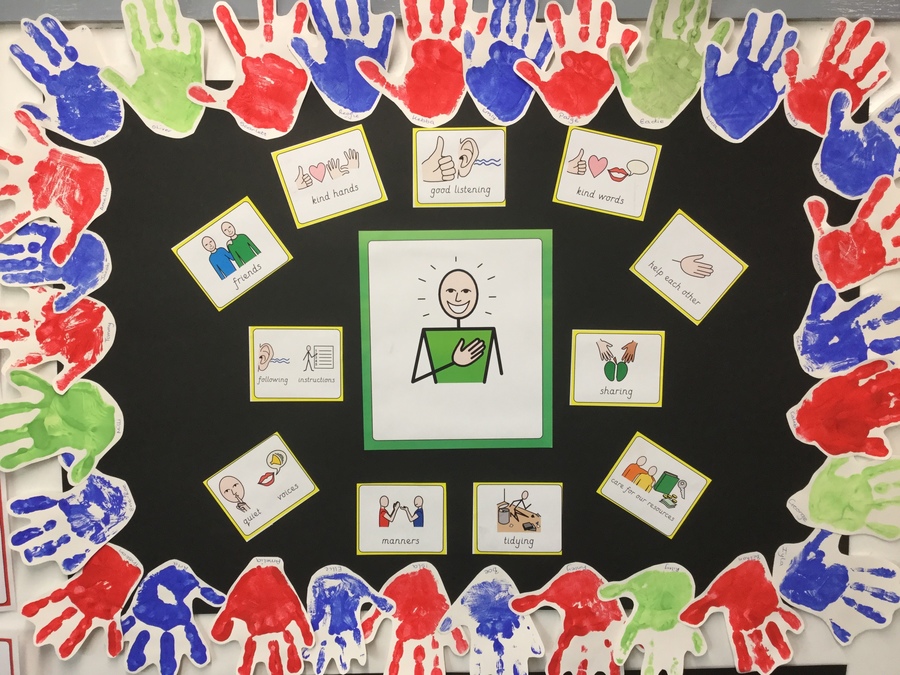 Class Dojos!
The children have all been assigned their own 'Dojo monster' to begin collecting their 'Dojo Points'. The points are awarded for the following areas; Respect / Curiosity / Creativity / Stickabilty / Independence.
There will be certificates and prizes for the most Dojo points achieved each half term! Parents can sign up to link to their child's 'Dojo points' so they are notified every time their child is awarded one!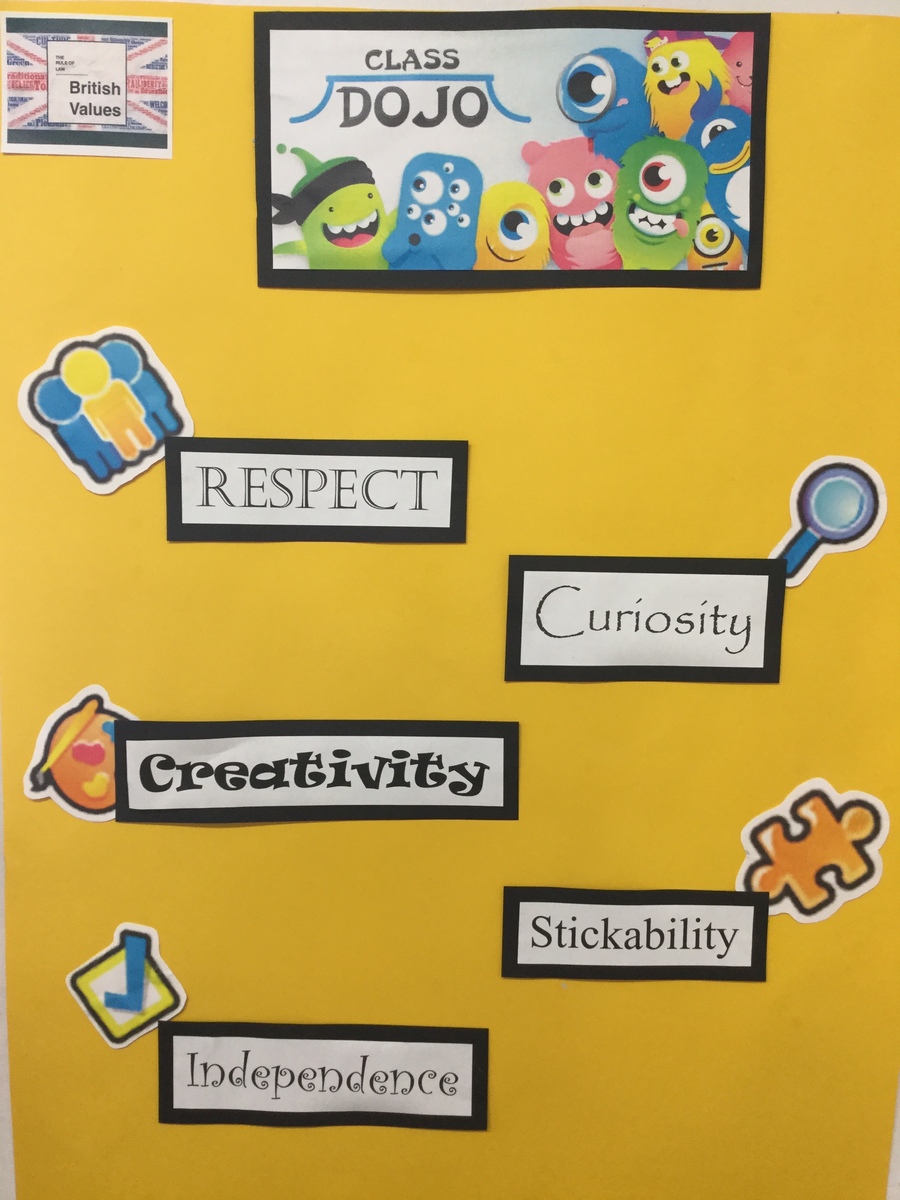 Treasure Boxes!
Thank you so much for all the 'Treasure Boxes' created over the summer holidays! We cant wait for children to share them with the whole class and discover