Cherry
Cherry Class Charter
This week we discussed different types of behaviours. We all agreed that we wanted to show positive behaviours in our classroom and placed our hand print on the Charter to show our agreement to this and ensure our classroom is a happy place to be!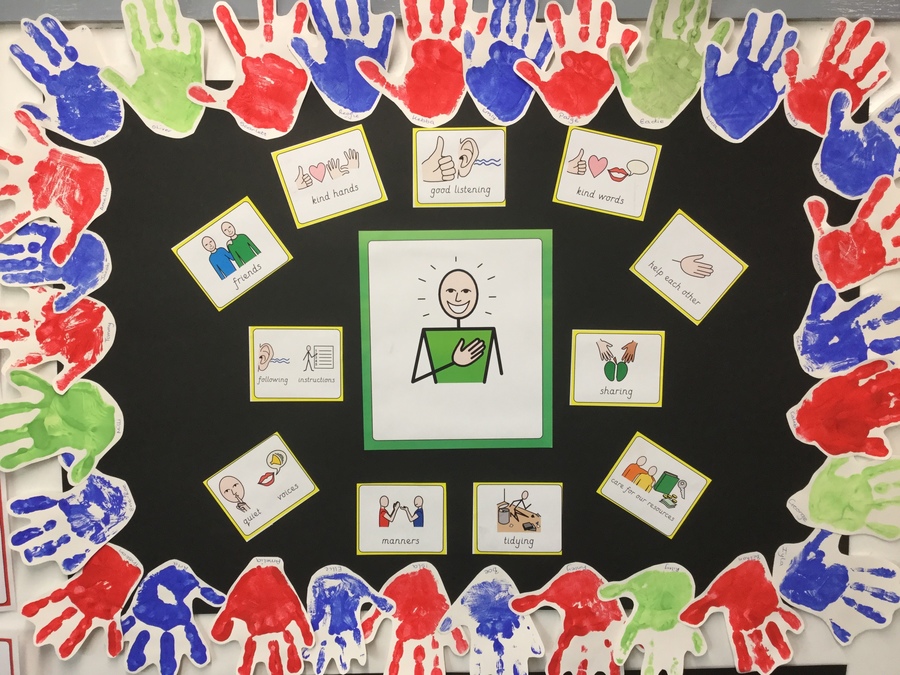 Class Dojos!
The children have all been assigned their own 'Dojo monster' to begin collecting their 'Dojo Points'. The points are awarded for the following areas; Respect / Curiosity / Creativity / Stickabilty / Independence.
There will be certificates and prizes for the most Dojo points achieved each half term! Parents can sign up to link to their child's 'Dojo points' so they are notified every time their child is awarded one!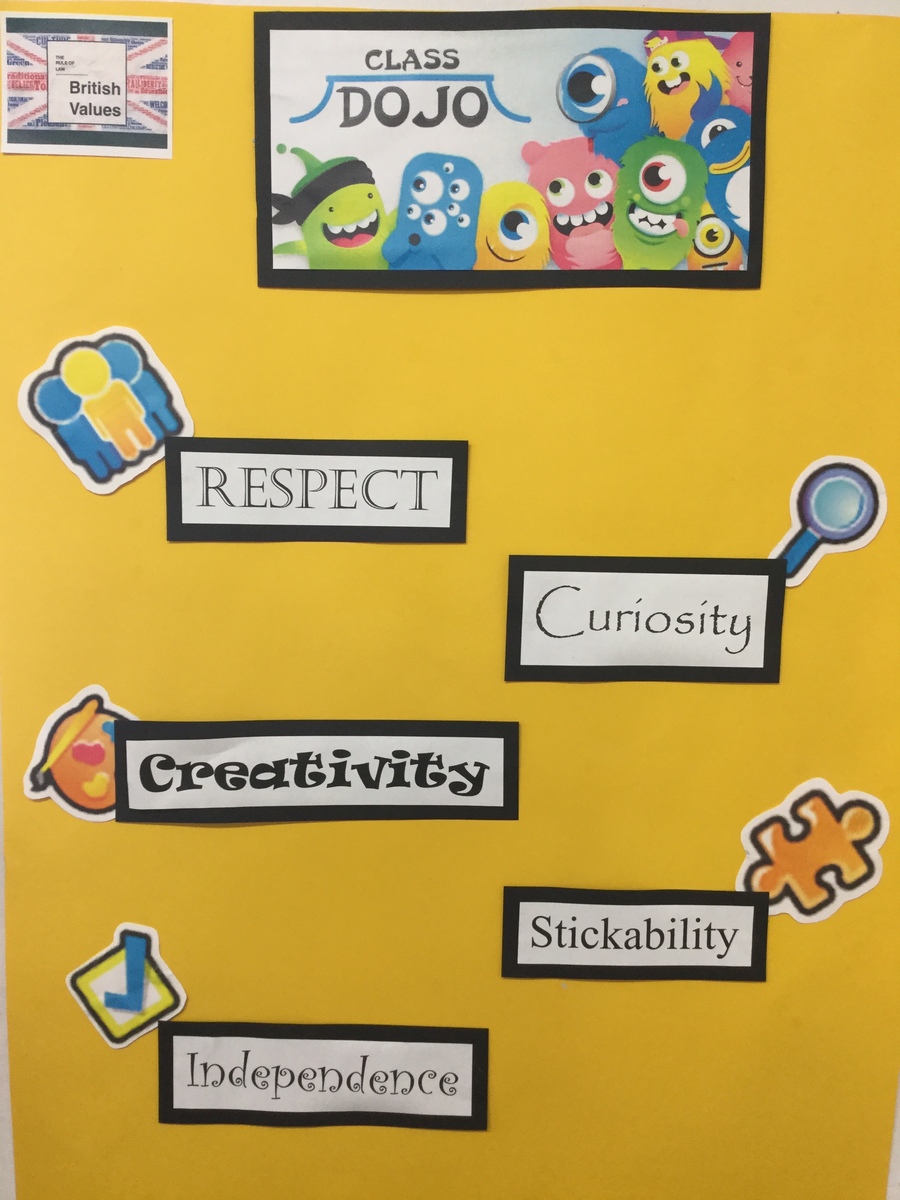 Treasure Boxes!
Thank you so much for all the 'Treasure Boxes' created over the summer holidays! We cant wait for children to share them with the whole class and discover