Communicating with Others ...
Our value this half term is all about communication and we have been practising this skill during our PE lessons! We took turns with our partners to be the athlete and the coach. While the athlete was training, the coach was busy demonstrating and explaining how they could improve their jumps using our top tips!
Powder Painting
We have been enjoying our Art lessons in year four! We have started developing some of our mixing skills by using red and yellow to create different shades of orange. We have also used black to create shades of red which gradually grow darker.
Powerful Verbs!
We are writing short stories in English at the moment and we have been trying to use more powerful verbs in our sentences. We created freeze frames for different parts of our story and then carefully chose the verbs that we would use in each paragraph.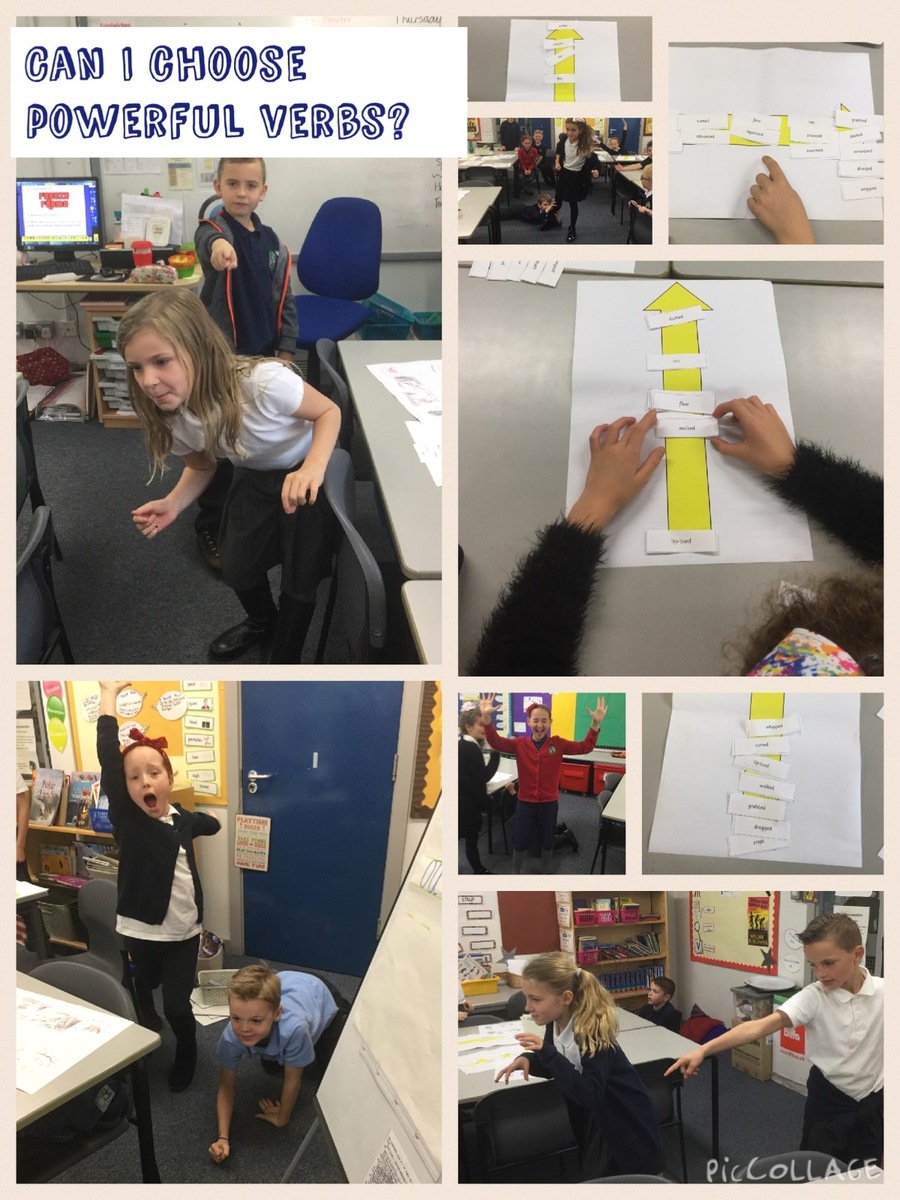 Speedy Seeds
small seeds, big ideas
Year 4 Elder and Acacia teamed up to design, make a sell packets of seeds for the Farmers' Market. Our first job was to come up with a company name and slogan. Then, all the hard work began!
We completed our market research and evaluated existing packaging so that we could consider the colours and information we should include on ours. Next, we practiced cutting, scoring and folding nets accurately to make sure our packaging was neat and professional. We decided on three different shapes for our packaging and used computer software to complete our final designs. Finally, we assembled our seed packets ready to sell at the market!
Well done year four!
Marvellous Mathematicians
We have been thinking all about decimal numbers this half term - we have explored them in lots of different ways and have asked some super mathematical questions!
First, we used the dienes equipment to make, draw and partition decimal numbers. Then, we explored the relationship between whole numbers, tenths and hundredths.
Peer Assessment
We have been learning how to review and edit writing with the help of our learning partners!
We read some example writing carefully to see which year four writing skills we could spot. We were looking out for: fronted adverbials, expanded noun phrases, accurate punctuation and spelling.
Acacia
We have had a wonderful first week back in Y4 Acacia! We started our gladiator training in PE; we used a tuning fork to create ripples in a bowl of water in Science and we started reading 'How to Train your Dragon' in English!
The children have also made some fantastic shields during the holidays - take a look at all the different designs!
Veni, Vidi, Vici
Take a look at all of the learning we will be doing this half term.
We have already started earning dojo points for: stickability, independence, respect, creativity and curiosity. Remember that you can check your dojo points using the website at home too!
Each half term, we will also set our own whole class target. We will all work together and add a marble to our jar each time we all achieve our target! Hopefully, we will earn the 30 marbles we need for our reward at the end of half term - we're having a baking and crafts afternoon!
This half term, our targets are:
-to work together
-to show that we are ready for learning
Acacia
Have a look at our 'Class Charter'. We want our class to be fair and welcoming, so this is what we have agreed to do.