Running Club usually meets after school on Tuesdays, although it is now taking a temporary break for the winter. It is open to all Year 4 to Year 6 pupils. All ability levels are welcome so whether you are a complete beginner or an Olympic gold medallist come and join us running along the paths through the fields behind the school. We also compete on some Saturday mornings throughout the year at various Sheffield schools cross country events. If you have any questions please see Miss Mossman, Mrs Woolley, Mr Pummell or Mrs Timms.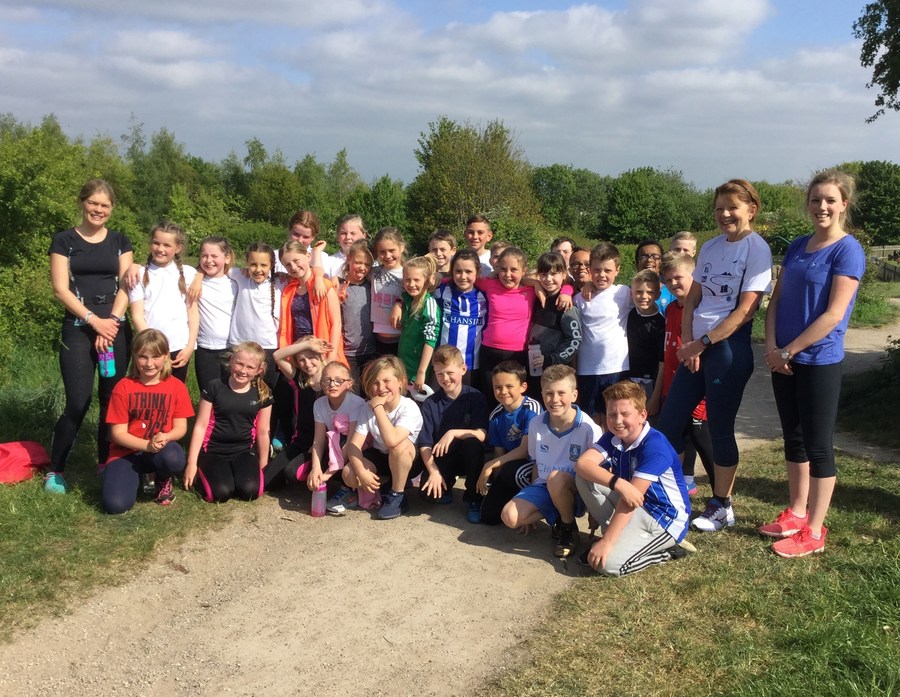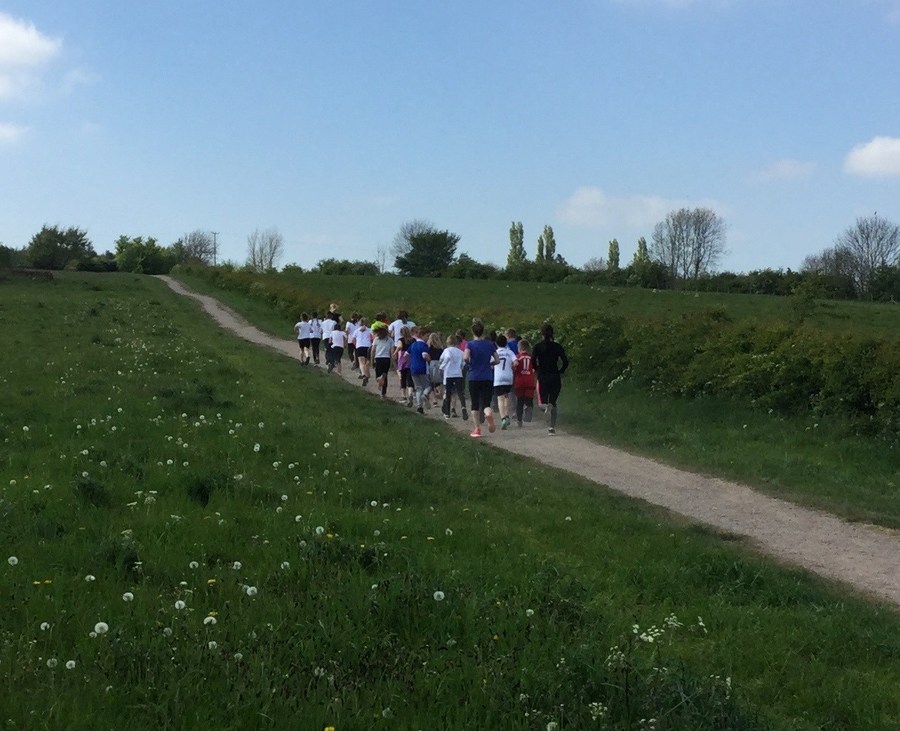 Bradfield Cross Country - 11th November 2017
Bradfield was the venue for perhaps the most picturesque race of the season. However, unless you were a spectator, there was not any time to admire the scenery. The ground shook with every step as the competing pack sped past. Tal's unrelenting pursuit of those just ahead was notable. A commendable set of results was achieved by the Mosborough team. Thank you to everybody who attended, whether it was to run, encourage or organise.
Parkwood Springs Cross Country - 14th October 2017
The Mosborough Primary School cross country team travelled to north Sheffield on Saturday for the latest challenge of the racing season. A bright, sunny morning ensured pleasant viewing conditions for the spectators but the hills were just as arduous as usual for the competitors. All our runners were a real credit to the school with strong individual performances throughout. Well done to Elizabeth who recovered from an early setback to finish her race strongly. Next stop, Bradfield!
Sheffield Schools Cross Country events - 2017/18
Saturday 23rd September - Norfolk Park
Saturday 14th October - Parkwood Springs
Saturday 11th November - Bradfield Secondary School
Saturday 25th November - Shirebrook Park
Saturday 9th December - Longley Park
Saturday 27th January - Concord Park
Saturday 10th February - Brunswick Primary School
Saturday 10th March - Graves Park (City Championships)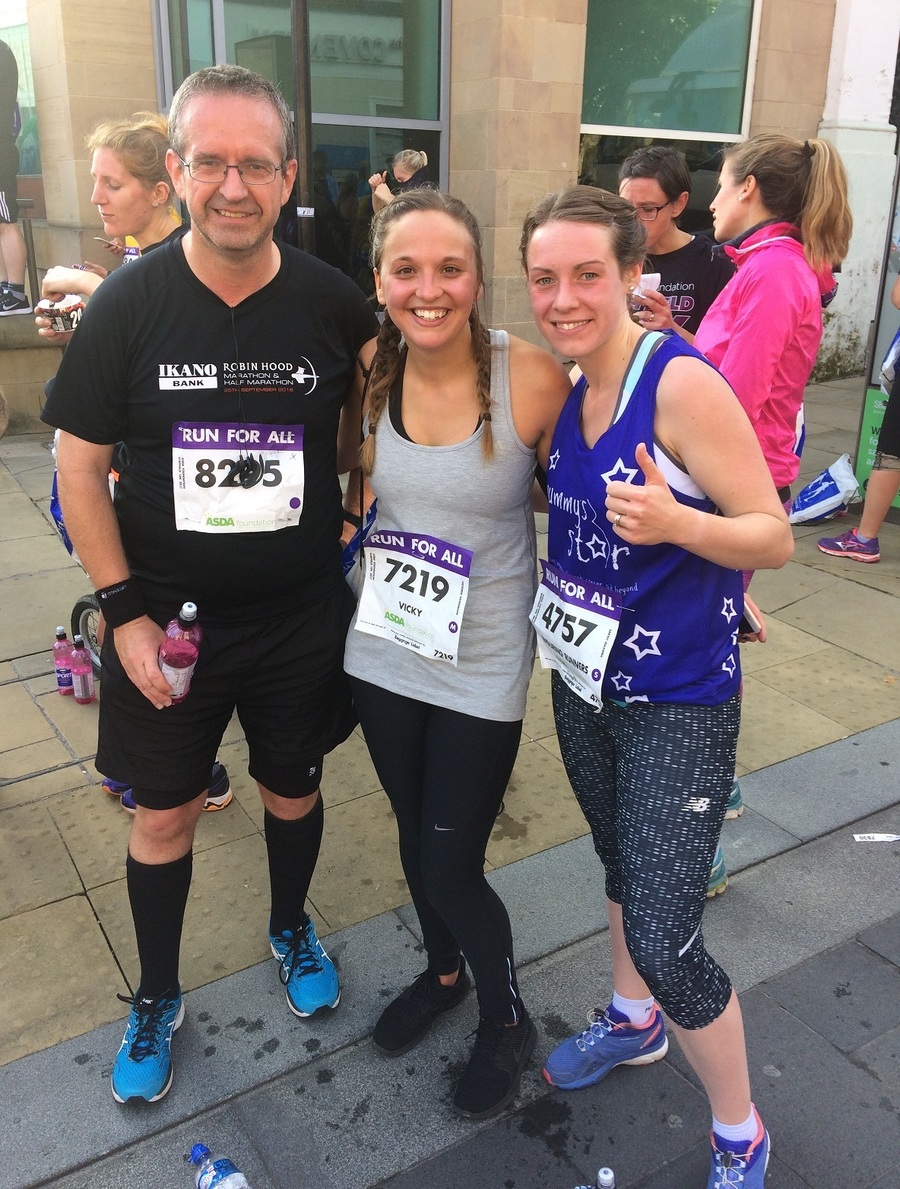 Mr Pummell, Miss Sanderson and Mrs Maxwell catching their breath following the Sheffield 10k on Sunday. Mrs Woolley took part too and ran so quickly she was probably back home before this photograph was taken!
Global Energy Race at Rother Valley Country Park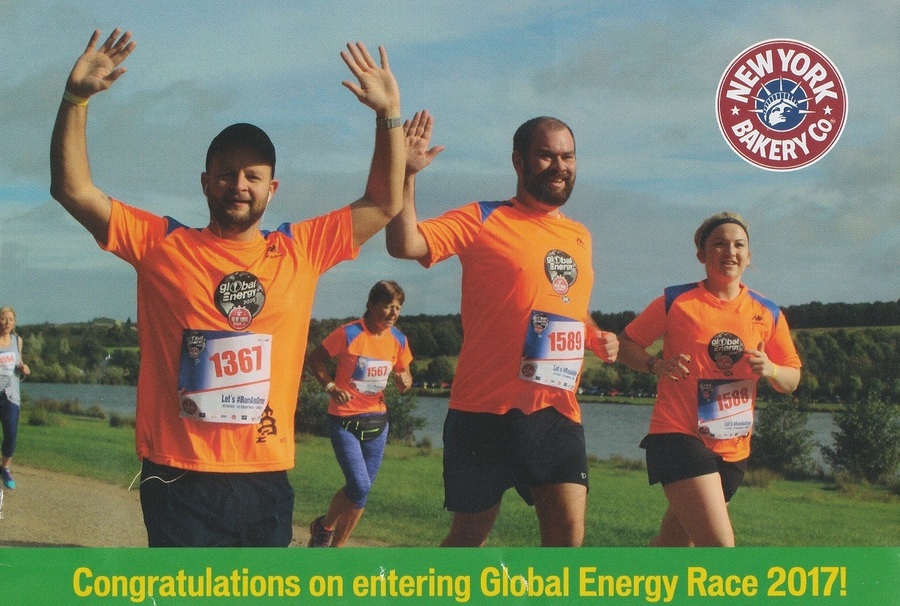 Mosborough Primary School's resident marathon runner Mrs Timms taking part in last year's Global Energy 10k at Rother Valley. Will she be even faster this year?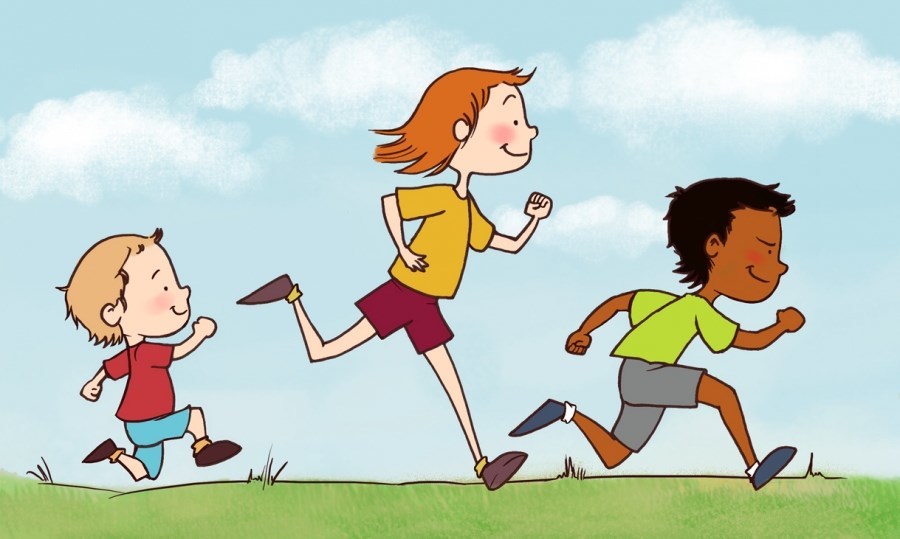 Tuesday Afternoon Running Club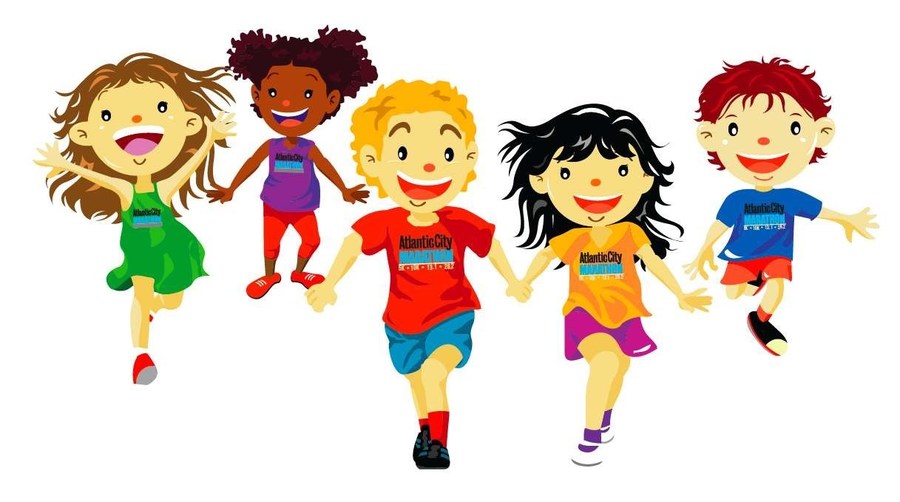 Graves Park Cross Country - 4th March 2017
The grand finale of the cross country season had arrived and spring was in the air. However if anybody thought that just because the winter months were behind us this would simply be a stroll in the park then they were certainly mistaken. Unbeknown to all runners the final hill featured a mud bath that Glastonbury would have been proud of. Full marks to Charlotte for her determination which helped her escape the mud trap that tried its very best to ensnare her. A special mention also goes to Alfie who did not let the minor inconvenience of losing a shoe in the quagmire prevent him from completing the course. I am sure that it will resurface in years to come!
Thank you to all the competitors who have given up their Saturday mornings over the year to represent their school and to the adults who have supported them through thick and thin. It makes a big difference to know that there is somebody waiting to cheer you over the finish line. Cross country too has made it to the finish line for the year but the good news is that after school running club should be back soon to keep us on our toes.
Norfolk Park Cross Country - 28th January 2017
Temperatures close to freezing point were not enough to keep hundreds of resilient cross country runners in their beds last Saturday morning. Instead they chose to take on the challenge of Norfolk Park mountain and the steepest slopes encountered so far this season. The Year 4 girls race launched the event at a blistering pace which was hastily followed by the boys. Next, just as some spectators thought that the Year 5/6 races were coming to a conclusion, the runners with great perseverance kept their tired legs moving for a second lap! Congratulations to all Mosborough competitors. Your determination was reflected by your improved performances.
Brunswick Primary School Cross Country - 7th January 2017
The Mosborough Primary School team were up bright and early to attend the first Sheffield schools cross country race of the year. Within minutes the runners disappeared out of sight as they hurtled towards the mist shrouded hills. One by one they re-emerged including James who finished in 5th place out of over 200 competitors. A special mention also goes to Vincent for his impressive debut run for the school. Well done to everybody who took part. Three weeks to wait and we will do it all again!
Longley Park Cross Country - 3rd December 2016
Dull, damp and dim describe the conditions at Longley Park on a dreary December morning. Then Miss Mossman arrived with her red shirted team of Mosborough Primary School cross country runners to brighten the day. A hilly course proved to be demanding but everybody rose to the challenge competing all the way to the finish line. Max's sprint finish was particularly noteworthy as he managed to close the large gap between him and the runner ahead to move up a place in the last few metres.
Congratulations to the competitors and thank you to all the parents and staff who have driven the runners to the races and supported them enthusiastically throughout 2016. Time for the team to recharge their batteries over the holiday!
Concord Park Cross Country - 19th November 2016